Student Profile: Jason Yamane, PMP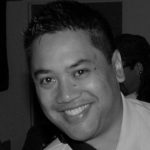 I have over 20 years experience in IT, and a little over 10 years as a project manager with a Fortune 500 company in San Diego, CA. I recently began a new career in a Software as a Service (SaaS) company that is growing rapidly.

As I mentioned, I have more than 10 years' experience as a project manager, but I decided to pursue the PMP certification to demonstrate my commitment to the profession, as well as to further sharpen my skills in a structured manner.

The most difficult part in my PM studies by far was concentrating and staying focused on the reading material. The PMBOK is a necessary component in the study process, though not the most entertaining. Working a full-time job, being a husband, and a father of two teens also added to the fun.

I think I found the PM PrepCast while searching the internet for online or self-paced study courses. At the time, I had just left my job and did not have the luxury of an employer-paid boot camp, which can run anywhere between $2000-4000. I really wanted an affordable, out-of-pocket alternative, and I found the PM PrepCast. I read the testimonials, was impressed that I could earn my seat hours at my own pace, and immediately purchased the product.
 
I really don't have any critique to offer. I genuinely believe that the PM PrepCast is a great value and well prepares the serious PMP candidate. I'm looking forward to earning my PDUs with some of the new podcasts. I'm also considering pursuing the new Agile certification in the near future.

I highly recommend Cornelius Fichtner's PM Prepcast podcast for those in a situation similar to mine. It's great to listen to the lessons during the commute to/from work, on the iPod while working out, or just killing time with the wife at the mall ;) The key is to integrate studying into your daily routine, something that you just can't do in a classroom.