Student Profile: Jonathan Giannetti, PMP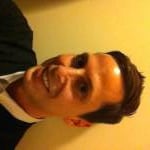 I manage projects but I've never been satisfied being good at one thing so I spend my "off time" building websites, learning Joni Mitchell songs (in alternate tunings!), studying a second language, and playing tennis. I like to think it helps bring some diversity and character to the job, but if nothing else helps keeps me sane. : )

I'm always looking for ways to round or enhance my skills. The PMBOK was a wealth of info to learn and the PMP credential is evidently in high demand so really it was in my best interests, personally and professionally.  Now that I have the PMP credential, I also seem to have more opportunities.
Finding the time to study was the most difficult part of the PMP exam studies. Naively, I believed I could just pick up my exam book here and there, whenever I found time. If you have a full time job, a 4-hour a day surfing habit, any kind of social or family life, "finding" the time doesn't really cut it. Only until I executed a study plan in my last two weeks did I seem to be maximizing results.
I learned about The PM PrepCast through Internet search for PDUs and exam prep. The PrepCast seemed to be packaged for my exact needs.
What is missing from The PM PrepCast? How to find EV and PV using some data input and basic algebra. Head First gets into it a little but doesn't do a comprehensive job.
My #1 recommendation for those studying for the exam: Simulation questions. Lots of them. There is no better way to assess your learning and inform your study plan.