Student Profile: Stefaan Dehertefelt, PMP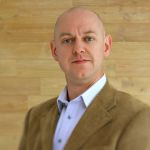 I'm a happily married 40 year young father of two kids. Born and raised in Belgium and currently living there again after a few years as expat in Morocco. Working for 17 years in the Telecommunications industry with major companies like Alcatel-Lucent, Siemens and Nokia Siemens Networks, started out as a Field Engineer and gradually moved up the ladder into managerial positions (technical and project management). Besides spending time with the family I love motorcycling and playing the guitar.
After years of doing project management in a professional environment I thought it was time to "complete the circle" and endorse my experience with a PMP credential. Working in a PMO, I believe this credential gives me more credibility in my daily job and towards my stakeholders.

The studies had to be done next to a full-time job and family life, so finding enough free time to study was the biggest challenge. Next to that, studying for a period of 3 months and staying focussed on the theory wasn't an easy task either.
I was really happy to pass on my first try, this was thanks to my very thorough study and the PrepCast and Formula study guide helped me to focus on the right things.

The PM PrepCast was recommended to me by a colleague who wanted to start preparation for the PMP as well, it was the cheapest way for me to get the 35 hours certificate for the application. Never regretted this, it's a high quality.
I can't think of anything really missing in the package, besides the PrepCast episodes there were lots of sample questions and other instructions that came along so overall it's a very complete package.
Myr #1 recommendation for those studying for the exam is first complete all the theory (PrepCast + PMBOK + other prep-book) and only then start to answer as many sample questions as possible. Answering as many sample questions as possible is really important, as Cornelius says: "practice makes perfect !".