Student Profile: Eva West, PMP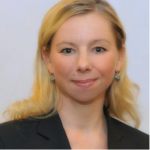 I've Project Manager skills from 18 years of working experience in various industries and I'm a degree holder in Hotel Management. Since May 2012 I'm PMP certified and actually I'm working as Manager Merchant Network Strategy JAPA (Managing global projects) for a global MNC in Kuala Lumpur, Malaysia.
The PMP Certification was originally suggested by our Chief of Strategy for all people who worked in the PMO in my former company.  I was not previously familiar with PMI. But after I've successfully passed, I realized that this certification helped me to find a better job :-)
The PMBOK guide contains a great amount of information, but is delivered in a fairly dry form.  The most difficult part of my PMP studies was my own waning ability to concentrate on the material in the guide.  I found it difficult at times to completely focus on the content without my mind wandering!  :)  Cornelius made my PMP studies interesting, understandable and at the end successful.  He carefully covers everything you need to know to be prepared for your exam.  I did manage to read the PMBOK guide and went through all of the PrepCast (while taking notes), and I feel that this study approach worked VERY well for me.  I purchased a couple other books (Rita Mulcahy's "PMP Exam Prep"  and Kim Heldman's "PMP Exam"), but did not end up using them much.  Ultimately, it was the PM PrepCast, the PMBOK guide, and the PM Exam Simulator that allowed me to achieve PMP certification.
While researching training options online, I ran across some information about the PM PrepCast! When I checked the free episodes, I noticed straightway that this was the right way for me to study and I've signed up immediately. For the PM Exam Simulator sign up later, only if you are ready and you've studied already most of the episodes.
My recommendation:
Study first all the PM PrepCast episodes and then take LOTS of practice exams - full length exams - in as realistic a setting as possible. In my last two weeks before my exam, I've nearly practiced every evening one full exam - is time consuming but it pays off.
I used every minute of my 4 hours to complete my exam, only 30 seconds left.  The more practice you get at taking an exam of this length and intensity, the better off you will be when your day comes.