Student Profile: Ian Slade, PMP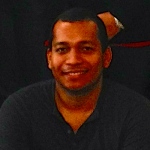 Hi there. My name is Ian Slade. I am a nurse by trade and I have been in the Healthcare Informatics arena for a decade now. Recently I started my own Healthcare IT consulting company. We help hospitals implement complex systems in a timely fashion.
IT implementation solutions is one of our core competencies. The Project Management Institute has created a very helpful framework for running projects across multiple industries. The discipline of going through the PMP certification process has helped me become a better resource to my clients.