Student Profile: Rhonda Hoskins, PMP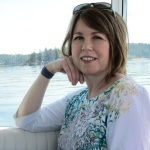 My background is non-stop project management and project leadership for the last 20 years, all involving fast paced software implementations. Most of my roles have been leading professional services and/or PMOs. I love the satisfaction of taking an objective and translating it into a project, then mobilizing a team to get it done.

I've looked into PMP certification several times during my career but never thought I had the time to document the hours and go thru a training program. I have always been curious to see how closely my project management practices aligned with the PMI. Then one day I finally decided there would never be an ideal time. Once I made up my mind, it didn't seem as daunting to go through the process.

The most difficult part of my PMP exam studies:
The PMI inputs and outputs seemed inconsistent, making it difficult to retain correctly.  Also, The PMP exam was surprising in that the questions were framed as real life scenarios. This was surprising since the PMI book was so academic and without application examples. It caught me off-guard.

How I learned about The PM PrepCast:
Googled for training options. I was looking for a self paced option that I could fit around my hectic work schedule. I also wanted a program that provided an option to replay training topics, rather than attending a class and having only one chance to hear the material.

My recommendation for those studying for the exam:
Read the Handbook once from cover to cover before going through the prep cast presentations. At least read the summary chapters at the beginning of the book. This context is helpful before jumping into the training. After the prepcasts, read the book once more, then do the exam simulators until your score is at least 80%.