Student Profile: Sameer Yeolekar, PMP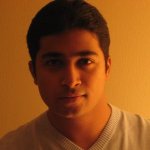 My name is Sameer Yeolekar. I am primarily involved in the Software Engineering and Process Improvement domains.  In December 2013, I helped my organization achieve a Maturity Level 3 rating in the CMMI Development v1.3 Constellation. I live and work in northern Virginia with my wife and son. I enjoy playing cricket and dancing.
My experience as a Technical Lead and Project Management of various initiatives over time was one of the reasons to consider getting a PMP certification. My experience with process improvement, while developing our project management and software/systems development process framework was also a major trigger. Last but not the least; PMP is a globally recognized and acclaimed certification. It holds great value in all industries, particularly in my current industry – Defense Contracting. It was a personal goal as well.
Finding time to study and take practice tests were the most difficult parts of my PMP studies. I feel lucky to have atleast force-squeezed in time to take two full PMP practice exams.
The PM PrepCast was recommended by a friend who was preparing for the certification at that time. I then researched the program on the PM PrepCast website and the podcast approach was a perfect trigger to go this route. The PM PrepCast could include more problem solving examples (EVM, PDM, Critical Path, etc.) Also, some of the audio interviews were resourceful but, some of them could have been in a podcast-like format in order for better visual grasp of the material.

My #1 recommendation for those studying for the exam is Do not memorize. It's pretty logical. Solve more sample problems. My approach: I thoroughly went through the PMP PrepCast. I then read "only" the relevant sections from the PMBOK Guide. I then started taking practice tests and after scoring whichever areas were flagged weak, I prepared for it using Rita Mulcahy's PMP Exam Prep book.