Student Profile: Christina Meyers, PMP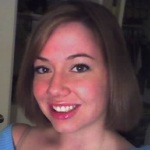 I have spent the past seven years in the software business working with telcommunication billing software at Advantage 360. I was lucky to grow within the company and in a short period of time start managing new software product launches. Working with this multimillion dollar software led me to work with many different types of people and businesses around the world, including Gabon, Kiev, Bermuda, and Antigua. After receiving my masters in Software Engineering I had the knowledge and expertise in working with the SDLC, but was encouraged by Advantage 360 to also get my PMP Certification.
The company I worked for came to me to find out if I fit the qualifications to get a PMP Certification. Due to my work ethic and experience Advantage 360 offered to pay for my certification. I felt this was a great opportunity to grow in my career and cement my experience.

I found the time to study the most difficult. Working a demanding full time job in a director position and trying to spend 20 hours per week studying was difficult. Advantage 360 was great though and allowed me to study at work in the slower periods which was a great deal of help.

I was researching PMP certifications and was asked if I wanted to take time off work and take an on-site class. Due to cost and time away from work I didn't feel that was the best option for me. I started studying the types of online courses and found the name Cornelius Fichtner a lot in my searches including blogs and PM pages. Due to the reputable source I decided to take the PM PrepCast.
I believe that the PM PrepCast is a great product. It went over extensively the guide and the types of questions that would be on the exam. I believe that it was misleading though as it was mentioned several times that only the idea and not the actual memorization of the inputs, outputs, and tools and techniques were required. I found several question on the exam that really did require the memorization of these and feel they should be more emphasized.
I recommend flash cards and practice exams. Every question and every exam I took I created flash cards to help me study more. I would research each answer so when I answered the flash card I also knew why that was the answer. I feel that the extensive practice of the exams was the most beneficial.