Student Profile: Bryan Ziebart, PMP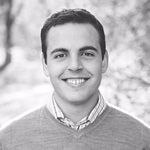 My name is Bryan Ziebart, I am from Brea, California and presently work at Southern California Edison as an IT Project Manager.  I am passionate about pursuing my education and recently completed my MBA as well as Six Sigma Lean Green Belt (SSLGB) and ITIL V3 certification programs.
The next level positions I am interested in pursuing strongly recommend the PMP certification.  In speaking with various recruiters and members of our own HR team, the PMP (not where the project management education hours were obtained) was really the most important piece.  Most of my peers with their PMP attended the UC Irvine program, spent thousands of dollars over several years and then finally took the exam.  Now we both have the same certification - I spent 10% of what they spent though!
Committing the time to actually study is the most difficult.  Once I set the date for my exam I had no trouble though.  English is my primary language and so the nuances in the way certain questions were framed were easy for me to catch.
I searched the internet for alternatives to traditional, classroom based education for the PMP and the PM PrepCast was constantly the most recommended.  Recommended in reviews, on forums, and seemingly everywhere else I turned!  One other note about the PrepCast is that my colleagues who took the courses at UC Irvine often forgot so much material (sometimes 1.5 - 2 years after their class) that they had to essentially start over with only a general understanding of the concepts.  This method of studying is truly immersive and is for someone who wants to pass the PMP exam, first try, within a short window.
It took me a few sessions to understand the format and flow of the lessons. Also, the naming convention corresponds with the PMBOK (which is nice) but I don't think I realized this until later.

Once I started studying I flew through the program using the PM PrepCast.  The only three tools I used were the PMBOK, the PM PrepCast and the PM Exam Simulator.  I listened to all of the podcasts, read the PMBOK once through (cover to cover), and took a few complete exams on the simulator.  Anywhere I was lacking I re-read just those sections and where possible watched just those podcasts. Then I would take a couple more complete exams and I always improved on my weak areas. I repeated this cycle until I felt I was proficient.
My final scoring on my exam was Proficient in three areas and Moderately proficient in two areas.  Overall I was very confident during the exam.

To know more about me visit my LinkedIn profile here...