Student Profile: Alyssa Combs, PMP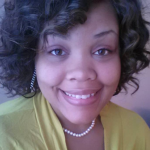 My name is Alyssa Combs and I became a certified Project Management Professional at the age of 21 and became one of the youngest project managers in the world. I have a Bachelor's degree in Geography from Georgia State University, an Associate's degree in Mathematics and an Associate's degree in General Studies from Georgia Perimeter College. I currently serve as a legislative aide for the Georgia House of Representatives and Director of a youth engagement and development program.

I decided to pursue the PMP certification after speaking with a phenomenal project manager, NeCall Wilson, who spoke with me about how  the work I was doing  resembled the project manager role. After doing my own research, I was convinced that a PMP certification and its teachings would highly enhance my management skills and would be a perfect addition to my career pursuits.


The most difficult part of studying for the PMP was actually trying to learn everything in such a short period of time. After understanding the requirements I needed to apply, I searched Google for opportunities to earn the additional contact hours. The PM PrepCast was one of the programs I found that seemed the most appealing and best value due to its flexibility and reasonable price. After using PM PrepCast for two weeks, I actually completed the entire process in 25 days (filing application, approval, study time, taking exam).
I enjoyed the PM PrepCast content that was presented, but I did have a little difficulty using the podcasts at the beginning because I was not using iTunes. Therefore, I had a little difficulty viewing the videos.

My number one recommendation for people studying for the exam  is to be able to write out the PMP Process Chart both, vertically and horizontally. Once you can do that from  memory, begin writing out the process chart with the inputs and outputs. As you are doing this, read the section of the PMBOK that coincides with the ITTO's if you do not know what it consists of. No, you will not remember all of the ITTO's, but when you are taking the exam, it is more so about understanding the flow and knowing when you are supposed to execute the proper process. Another great tip and resource is to use YouTube videos for better comprehension especially on the math problems. If you can learn that, then you will do great on the exam.

Feel free to contact me at:
This email address is being protected from spambots. You need JavaScript enabled to view it.
alyssacombs.blogspot.com
www.linkedin.com/in/alyssacombs/

Good luck to all future PMP's!