Student Profile: Anil Kalra, PMP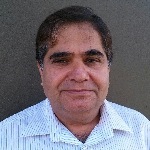 I have migrated from India to Australia about 20 years ago and living in Sydney I have been working in the IT industry for last 25 years and worked for CSC, IBM, HP and Vodafone in various IT roles. My current role is DBA manager at Cochlear Ltd. managing the company mission critical databases and applications.
I have been associated with many projects implementation and in a way managing technical part of those projects, I would like to move in the role of full time project manager.


I knew about the PMP certification and how it can help my project management knowledge and enhance my professional ability to transition into PM role.

The topics which I was not very familiar in terms of PMBOK concepts are Risk Management and Procurement Management are the most difficult part of your PMP studies
How did I learn about the The PM PrepCast? To be honest , It was just accidental, I was browsing through the internet for PMP Exam preparation material and came across the PM Champion site. After going through few Demos was very impressed by the delivery and contents of PrepCast. Moreover I really think that your price for PM PrepCast, PM Simulator and Formula Guide is very cheap as compared to other PrepCast and eLearning material available on the net.
Although it is a complete material for passing the PMP exam but it would be nice if we can add a case study along with the PrepCast to carry through various knowledge Area of PMBOK concepts. It will be more engaging for students during listening to the PrepCast.
My #1 recommendation for those studying for the exam is prepare your study plan and set a target date for exam and book the exam in advance so you work towards that date, take up as many practice exam as you can and do not try to memorise but understand the concepts including ITTO. Also read PMBOK along with PrepCast, It is very easy to understand once you listen to one chapter of PrepCast and then go and read the same chapter in PMBOK. After going through each exam , I reviewed all the answers. correct as well as incorrect for that exam, PM Simulator answers are explained so well and help you understand how to apply PMBOK concept in situational questions. I spent exactly three months preparing for my exam and regularly spending 3-4 hours every day.