Student Profile: Chris Wolfla, PMP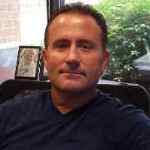 I am retired from the US Army and have been working as a COO/CIO since 2007 with an entertainment company that manages theme parks.   In this capacity I have served as a Project Manager for both IT and non-IT related projects, mainly due to the fact that the company does not have Project Managers on staff. I have many years of informal project management experience in the Army ranging from planning large scale deployments to gunnery operations.
I pursued my certification because I have been performing duties as a Project Manager for over 20 years, both in the civilian sector and military.
The methodologies and terminology were the most difficult to study for.  Although I have performed an excessive amount of project management duties, I had never really followed the PMI recommended structure for Project Management.  Based on my experiences in the industry, this is a common approach.

I learned of the PM PrepCast via the internet, I needed a complete solution that would prepare me for the exam and PM Prepcast provided this medium.
My #1 recommendation for those studying for the exam is nothing can replace practical experience in managing projects.  The exam is based more on situational knowledge than memorization.  Knowing the processes is critical (Table 3-1); however, knowing how to apply these processes is even more important.  I memorized 75% of the formulas, but found that my experiences aided me more on the test.