Another Credential for Certified Project Managers Announced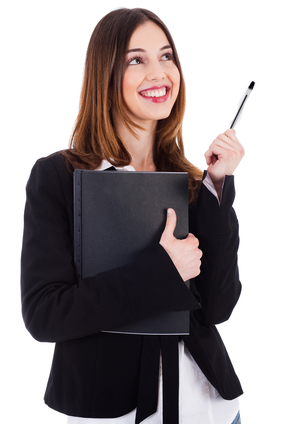 Yet another Project Management Institute (PMI)® credential announced. What will they think of next...?
Yesterday, the PMI® announced yet another project management certificate:
PMI RISK MANAGEMENT PROFESSIONAL (PMI-RMP)® SM CREDENTIAL INTRODUCED

World's leader in project management expands family of credentials

NEWTOWN SQUARE, PENNSYLVANIA, USA – A credential for project managers who specialize in project risk management is now available through the Project Management Institute (PMI)®. The new credential - the PMI Risk Management Professional (PMI-RMP)® SM credential – was introduced today.

Pressures to complete projects on accelerated schedules and the call for innovations to stay ahead of the competition are among the reasons why qualified risk management professionals are needed on project management teams. The Project Management Institute recognizes the importance and special qualifications needed to be a project risk management professional. The PMI-RMP® credential will substantiate the applicant's knowledge, skills and experience in this area.

Project management practitioners interested in applying for and taking the examination should visit PMI.org for more information and to download the application.

To qualify for the PMI-RMP examination, applicants must have a bachelor's degree or global equivalent, three to five years of professional work experience, with 3,000 hours of experience in project risk management, along with 30 contact hours of formal education in project risk management. The first 100 candidates who sit for the examination between 29 August 2008 and 31 October, 2008 will receive 50 percent off the price of their examination, as well as be entered into one of four regional drawings for $1,000 (USD). To maintain the credential, project risk management professionals will need to acquire 30 Professional Development Units (PDUs) per 3-year cycle in the specialty area of project risk management.

The PMI Risk Management Professional Credential is the fifth professional credential offered by PMI. The other four are Certified Associate in Project Management (CAPM)®, Project Management Professional (PMP)®, Program Management Professional (PgMP)® and PMI Scheduling Professional (PMI-SP)® SM. The PMP®, held by more than 275,000 project managers worldwide, is the only project management credential that is globally transferable.
Another PMI
®

Credential for Project Management Professionals (PMP)® - Is it a wise move?

I can clearly see the logic behind this introduction: One of the primary responsibilities that a project management professional has is to analyze, manage, control and mitigate risk on a project. However, I question whether this is a wise move. The PMI credential has come under a lot of stress lately. Our numbers have grown considerably and this has led many people to question the validity of the PMP credential. Some say that it will soon be no more than a mere high-school diploma - it's just one of those things you need to have.

Therefore, by introducing first the PMI Credential, Scheduling Professional and now the Risk Management Professional the PMI is simply watering down the value of the PMP certification. I was proud to receive my PMP credential in 2004. Now, I am not so sure about this anymore. However, training companies (of which I am one) will love this.
More certificates for Project Management Professionals
Here are a few more certificates that the PMI might consider implementing in the future:
The PMI® Professional Certificate Holder - a certificate automatically awarded to those project managers holding all 5 current PMI certificates
The PMI® Scapegoat Professional - a certificate for people who are continuously blamed for things that go wrong on projects and wish to receive professional recognition
The PMI® Professional Certificate Distinguisher - a certificate, for which to obtain you must be able to describe the benefits of the other PMI certificates in 2 sentences or less
The PMI® Meeting Professional - To obtain this certificate you must provide evidence that you have spent at least 4,500 hours of your professional project management career stuck in project meetings. 7,500 hours are required if doughnuts were provided during the meetings.
The PMI® PowerPoint Professional - A certificate to show your aptitude in creating and presenting flashy project status presentations to C-level executives - where C stands for coffee-drinking.
The PMI® Cubicle Design Improver - Honorary certificate awarded to those project management professionals among us who have at least 3 Dilbert cartoons hanging in our offices
Just for fun! Can you think of fake certificates for project management professionals?
No more playing around!
Kiding aside, if you'd like to know more about risk management and how it is a critical factor for your project success. Watch this 4-part webinar I did with Andreas Heilwagen on The PM Podcast - here is part 1:



Part 2: https://youtu.be/jmXXnTfDWMk
Part 3: https://youtu.be/Sn-Lu_oGWgI
Part 4: https://youtu.be/aDsaUyvRfU4