Join PMI-ACP® Exam Prep Social Media Forums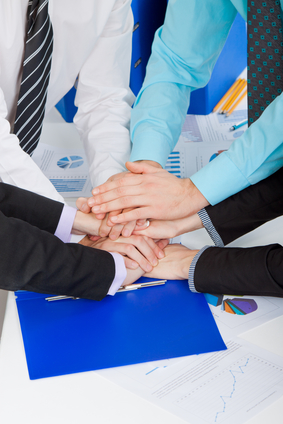 One of the most important and often most overlooked PMI Agile Certified Practitioner (PMI-ACP)® Exam Prep Tools is the use of PMI-ACP Exam Prep social media forums. The use of these sites offers many benefits, but you should also be aware of some of the risks and pitfalls of participating on these sites so that you do not end up hindering your studies rather than augmenting them.
One benefit is the ability to access these forums anytime and anywhere as long as you have an internet connection, which helps you get your questions answered quickly. The best advice I can offer you is to find reputable PMI-ACP® Exam Prep social media sites from a trusted and experienced training provider such as OSP International LLC. These are sites that you can visit anytime that is convenient for you and your specific study needs. And also don't forget to use the PMI® Global web site forums because they often contain posts from the individuals who actually created the PMI-ACP® Handbook and PMI-ACP® Examination Content Outline.
You will also be exposed to different viewpoints using social media forums. This can help validate that the answers you are receiving are accurate and can be trusted. If you are getting consistent answers to your specific questions from a variety of sources you can be more confident that these answers are correct because there is a consensus present. Another way to benefit from the use of these sites is by posting answers yourself to questions that are posed by other PMI-ACP® Exam Prep social media forum participants because the best way to learn something is to teach it. This is a very effective strategy for learning some of the more complex concepts while also helping others with their own studies.
As you can probably see using social media sites to augment your PMI-ACP® Exam study plan can be very useful. But there are also a few things you should be aware of so that the time you spend in these forums does not become counter-productive. The quality of the information may be questionable from one site to another and from one participant forum to another based on its source. The information may also be outdated, so you need to ensure that what is being published on these forums reflects the content and information that corresponds to the most recent version of the PMI-ACP® Exam.
The best advice I can offer you is to find reputable PMI-ACP® Exam Prep social media sites from a PMI Registered Education Provider (R.E.P) such as OSP International LLC because we have to live up to extremely rigorous quality standards that are dictated by the Project Management Institute. We suggest you visit the following forums on our web sites to help you to participate in and learn from others about the tools and techniques they used to successfully pass the PMI-ACP® Exam. Our PMI-ACP® Exam Discussion forum shares the real-life experiences of other PMI-ACP® Exam takers that will help you understand what to expect when you sit for your own PMI-ACP® Exam. The Free PMI-ACP® Exam Questions forum will keep you in the loop about which web sites offer high quality free PMI-ACP® Exam questions. And our Lessons Learned Forum includes PMI-ACP® exam success stories from those who have been there.