Obtaining the PMI-ACP® Certification: A Good Career Decision?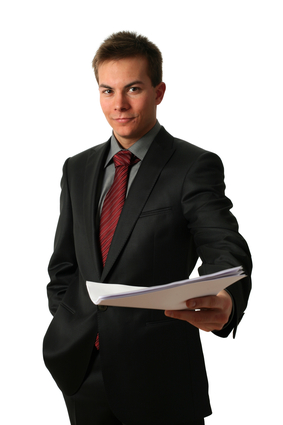 You may be wondering if obtaining the PMI Agile Certified Practitioner (PMI-ACP)® certification is a good decision for your personal career path. Although the reality is that only you can make that decision this article contains important information to help you make it. But before we get ahead of ourselves, do you know what PMI-ACP® stands for? It stands for Project Management Institute Agile Certified Practitioner and is the Project Management Institute (PMI)® certification that "recognizes an individual's expertise in using Agile practices in their projects, while demonstrating their increased professional versatility through Agile tools and techniques". In other words, once you pass the PMI-ACP® Exam, you are then considered a PMI Agile Certified Practitioner.
Passing the PMI-ACP Exam indicates to employers and others both inside and outside the Agile Community that you have demonstrated experience working on Agile projects, and knowledge of Agile practices, principles, tools, and techniques.
Although there are many reasons that have surfaced from past PMI-ACP aspirants who have obtained this certification that have been shared in OSP International's Agile PrepCast Forums, there are some major similarities between these reasons. The first is that this certification helps you advance your career as a project manager since Agile project management is becoming very important in today's global business climate, and proven knowledge in its practices is becoming a prerequisite for many project management positions. In addition, if you already use Agile practices on your existing projects and enjoy this type of work, the certification would be a good career move.
Other reasons include if your department or company as a whole has decided to adopt an Agile approach to your projects and scale Agile best practices across the organization after an initial Agile pilot project. The use of Agile on your projects will also help you become a more versatile and valuable project manager, helping you to adapt more quickly to the business needs and strategic goals of your organization. It will also allow you to make your project teams more collaborative and effective, your projects more customer value driven, and help get your organization's products to market more quickly than your competitors.
Having said all this, what may be most important is that you have the desire to become an Agile Project Manager by becoming PMI-ACP certified. If you enjoy working in an environment where projects are cookie-cutter, and where scope and requirements are well known ahead of time and can be accurately estimated in terms of cost and time, then the PMI-ACP certification is not for you. This is because this describes a Traditional or Waterfall type of project management and product development environment. However, if you currently enjoy or would like to start working in an environment that is cutting-edge and collaborative, requires you to make 'agile' project management decisions on the fly, and allows the customer to change scope and reprioritize requirements every few weeks, then the PMI-ACP certification is for you.
Now that you understand the reasons why previous PMI-ACP aspirants have decided to sit for the PMI-ACP Exam and go 'agile' we hope you have enough information to decide whether the PMI-ACP certification is the right career choice for you. If you do decide to sit for the PMI-ACP Exam, the next step would be to determine if you meet the basic requirements to do so. For more information about the specific requirements and application process for the PMI-ACP Exam, please visit The Agile PrepCast web site. Whatever you decide we wish you best of luck in all of your future project management career endeavors!