Schedule to Sit for your PMI-ACP® Exam As Soon As Possible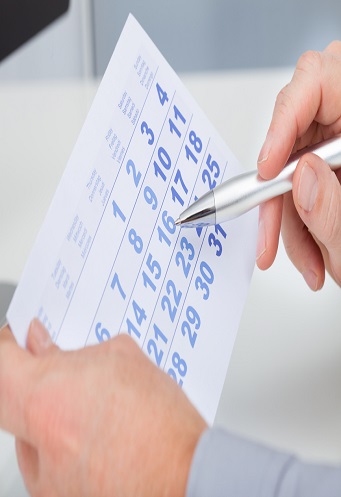 As a project manager some of your most important activities involve risk management and scheduling. To aid in the risk management and scheduling of your PMI Agile Certified Practitioner (PMI-ACP)® Exam Prep project, you should plan on scheduling the date to sit for your exam immediately after you have met all of the eligibility requirements. This will help make your exam prep project date-driven in that all preparation must be completed before the actual exam date. Now you have deadline - a big red "X" on your calendar - and this will motivate you in your studies. If you don't have the date scheduled you can always find excuses for not studying and delaying things. But having the date both on your mind and on your calendar will help to guide you through the specific activities necessary for success on the big day.
Once you have paid the examination fee and successfully passed the application audit (if you are one of the lucky chosen few who was audited), you will receive an email from Project Management Institute (PMI)® that contains specific information on how to schedule your exam. This email will contain your Eligibility ID to sit for the PMI-ACP® Exam, as well as the link to the Pearson VUE web site. You will need to go to the Pearson VUE web site and select a location near you where you can take the PMI-ACP® Exam. It is imperative that you do this immediately after you receive your eligibility email because the Pearson VUE Test Centers fill up very quickly.
The Pearson VUE web site will allow you to search for the locations, dates and times to sit for the exam that will best fit your specific needs. Make sure that you have your eligibility email information handy because you will have to enter certain information when registering to take the exam. Once you have determined the specific date, location and time you can select them and submit them to get your PMI-ACP® Exam scheduled and shortly afterwards you will receive a confirmation email from Pearson VUE containing all the details of your exam location, date and time. It is also recommended that you print out a copy of this confirmation email and bring it with you the day of the exam.
Congratulations! You have now completed the risk management and scheduling activities for your most important PMI-ACP® Exam Prep project milestones - Taking and passing the exam.