Dress Properly for Your PMI-ACP® Exam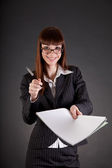 Although there are numerous preparations you can make before the day that you sit for the PMI Agile Certified Practitioner (PMI-ACP)® Exam, there are also some things you can plan to do ahead of time on the actual day of the Exam to help maximize your chances of successfully passing and obtaining your certification. One of the most important things you can do is to ensure that you are comfortable and relaxed on the big day, and dressing properly will help you achieve this goal.
A large part of guaranteeing your comfort is to wear comfortable clothes. Wearing uncomfortable or constricting clothing can be a distraction during the exam. You want to be able to focus on the questions and not on the fact that your clothes or shoes are too tight. Select clothes that are loose-fitting and in which you can move around freely. Also make sure that your shoes are comfortable. Wear something that you have worn before so that it is already 'broken in' for maximum comfort.
You will also want to dress in layers so that you can easily take off a layer if the room is too warm. And be sure to bring a sweater or light jacket that you can put on just in case the Pearson VUE Test Center room gets too cold for your liking. In addition, remember that you will be sitting at a computer for up to four hours during the exam, as well as getting up to take breaks during that time. So make sure you understand the rules for bringing clothing in and out of the test center well ahead of time.

The bottom line is that if you dress properly on exam day and your clothing is just right for the temperature, chances are you will feel comfortable and relaxed. This will boost your confidence and focus on the task at hand -- becoming a PMI® Agile Certified Practitioner. So get relaxed, get comfortable, get focused and get it done!