Am I Eligible to Sit for the PMI-ACP® Exam?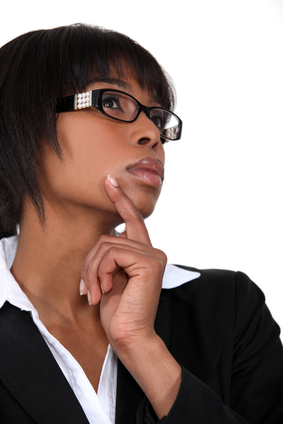 Regardless of whether you are new to project management or have been practicing it for years you have probably heard the term 'Agile' and are somewhat familiar with the PMI Agile Certified Practitioner (PMI-ACP)® certification offered by the Project Management Institute (PMI)® and the benefits of obtaining it for your projects and career. Many people and companies alike see holding the PMI-ACP® certification as a demonstration of professionalism in one or more Agile methods. However, you may not be familiar with the eligibility requirements to sit for the exam and if you personally meet these requirements. Let's review the basics so that you can determine for yourself if sitting for the PMI-ACP® Exam is the right choice for you.
Generally speaking, if you have performed activities on an Agile team using best practices from one of the Agile methods (such as Scrum), or if your organization is in the process of adopting Agile practices, the PMI-ACP® certification is a good choice for you. Compared with other Agile certifications based solely on training and exams, the PMI-ACP® certification is the best way of displaying your real-world, hands-on experience and skills. Following are the minimum requirements you need to meet to be eligible to sit for the exam:
Successful completion of a secondary degree, such as a High School Diploma, Associate's Degree or global equivalent.
21 hours of Agile education or training (contact hours) in Agile practices, such as offered in the Agile PrepCast
2,000 hours of general project experience working on project teams within the past five years. Note: This requirement is waived if you are a PMP or PgMP.
1,500 hours performing Agile-specific activities on Agile project teams or with Agile methods within the past three years. Note: This requirement is in addition to the 2,000 hours of general project experience.
In order to make this eligibility determination process easier for you, we have outlined the following steps that we suggest you follow in order for you to make a final determination on whether the PMI-ACP® certification is the right choice.
Read the PMI Agile Certified Practitioner (PMI-ACP)® Handbook and pay close attention to sections that cover eligibility requirements and the application process.
Read the PMI-ACP® Examination Content Outline. Review the Tools & Techniques, Knowledge & Skills, and Domains & Tasks sections and you should recognize many of them as those you use or have relied upon as part of your own activities when working on Agile projects.
Compare your Agile education and experience with your resume. From your resume, determine if you possess the required experience hours on both general projects and Agile projects, and experience with the majority of the tools, techniques, knowledge, and skills covered on the exam. If you can honestly answer 'Yes, I meet the criteria' then you are most likely eligible.
If you are still unsure of your eligibility after following these steps, contact PMI® Customer Care to get your remaining eligibility questions answered.
So use the information and follow the steps provided here to determine your eligibility to sit for the PMI-ACP® and if this PMI® certification is right for you. We hope it is and look forward to having you join the global community of agilists who currently use Agile methods and best practices to successfully execute their projects.