Take a PMI-ACP® Exam Prep Class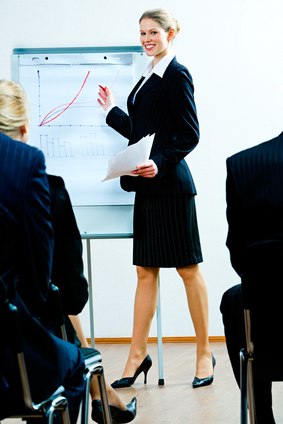 Classes that offer extensive and comprehensive coverage of the material required for the PMI Agile Certified Practitioner (PMI-ACP)® Exam should be an integral part of your study plan. The primary benefit of these sessions is that you can interact with the instructor and other project managers and agile practitioners in the classroom studying alongside you. This interaction ensures you get firsthand experience on how to approach situations, and the underlying principles that govern them. You will need to ensure that the instructor is PMI-ACP® certified and that the material is based on the latest version of both the PMI-ACP® Examination Content Outline, as well as the latest version of the PMI-ACP® Exam Reference List.
The best classes are those that meet once a week over the course of six to eight sessions and allow you to perform self-study between the sessions. This will allow ample time for the material to really soak in and help increase your understanding of it. Through this type of live in-class learning, you are given a weekly 'checkpoint' to see how much of the lesson material is really learned and how much agile knowledge you retain. This is important because the PMI-ACP Exam tests your ability to apply the theory to real-life agile project management situations through varying scenarios and situations described in the exam questions.
If you are unable to attend a live in-class PMI-ACP Exam Prep class because of schedule or budget restrictions, other alternatives are available. There are many classes offered by local educational institutions that are either 'synchronous' (meaning you have live interaction with the instructor during each session over the internet), or 'asynchronous' (meaning you are assigned specific reading and homework and you submit material for review by the instructor once a week). And don't forget podcasts and other distance learning alternatives available for a lower price, such as the Agile PrepCast from OSP International.
It is also important to take simulated PMI-ACP Exams to ensure you are ready to sit for the actual exam. There are a large number of free PMI-ACP Exam question pools available online that that you can use to assess if you are ready to sit for the exam, such as the Free PMI-ACP® Exam Simulator offered by OSP International. But free tests only go so far, and you should consider subscribing to an online exam simulator that will really test your knowledge and ability to pass the exam. These online exam simulators teach you the necessary time management skills for this 3-hour exam and provide you with detailed reports, allowing you to review your performance and to understand the correct answers for questions you have answered incorrectly.
Regardless of the type of PMI-ACP Exam Prep class, Online PMI-ACP Exam Simulator, or PMI-ACP Exam Prep Book you eventually select, you should begin with an internet search. Here you get to choose which one is best suited for you so that you can augment your preparation for passing the exam. Though often the most expensive alternative, live in-class PMI-ACP Exam Prep classes are by far the most efficient and most effective method of preparing for the PMI-ACP Exam.