Manage Your Time Efficiently When Taking The PMI-ACP® Exam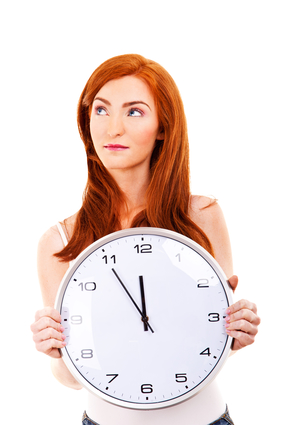 One important recommendation I have for those taking the PMI Agile Certified Practitioner (PMI-ACP)® Exam is to manage the time allotted to answer each question on the exam. Call it budgeting, call it time management, call it whatever you want; but do it! You need to walk into the examination room with a clear plan on how many questions you will answer per hour, when you plan on taking a break, and what you will do if time seems to be running out. This time management should begin with the full 120 question practice exams you take before the actual exam.
Remember that the exam is composed of 120 questions that you must answer within 3 hours. That's 1.5 minutes per question. Once you begin, the clock starts and will not stop even when you take a break. So be sure to plan and practice your approach ahead of time. For example, for the initial hour and a half you may want to answer all of easy questions first and mark those difficult ones for answering later. Then spend the next 45 minutes concentrating on answering those difficult question you couldn't answer the first time around. In the last 45 minutes, go back and make sure that all 120 questions are answered even if you are unsure of the best answer. This is because you at least have a 1 in 4 or chance of getting it right if you if you answer it, rather than no chance at all if you don't.

You also want to make sure that you keep up both your physical and mental energy and pay attention to your internal clock. It's important to understand when you physically need to take a break because your body will tell you. If you begin to feel tired, your eyes become dry, and you begin to slouch in your seat in the exam room, it's time to take a short break. Go to the bathroom, get a drink of water and eat a banana or energy bar to help regain your energy. This also applies to your mental energy. If you find that you cannot focus on the exam and have to start reading questions and answers several times, it may also be time for a break. This could involve just resting your eyes or reviewing the entries on your Brain Dump Sheet to take a break from the exam screen without actually having to physically get up from your seat.

So you may be wondering if there is any way that you can determine ahead of time what your physical and metal energy thresholds are before you enter the exam room. The answer is an emphatic 'YES!' The way to do this is to put yourself in the same physical and mental environment during your full 120 question practice exams so that you are ready when you take the actual exam. By taking practice exams, you can determine before the exam how many questions you can answer before needing a break, how many breaks you will need, and also develop a strategy for answering all 120 exam questions within the 3 hour time limit.

By developing an exam day time management plan, practicing your plan and sticking to it during your practice exams, you will decrease the pressure you will experience during the actual exam, and increase both your confidence and the probability of PMI-ACP exam success. Proper time management is one of the major reasons for project success, and the use of proper time management for passing the PMI Agile Certified Practitioner (PMI-ACP)® should be no different!.