What to Include in Your PMP® Exam Flashcards?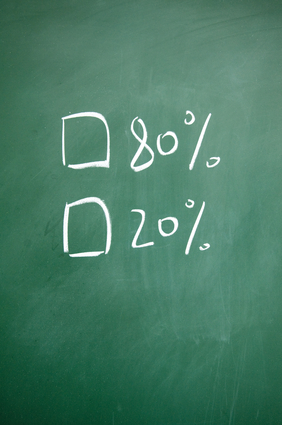 Flashcards are a wonderful PMP® exam study guide, but sometimes determining what you need to study and include on a flashcard can be a bit confusing, if not overwhelming. So, let's take a look at what should be included on your PMP Exam Flashcards:
The Five Project Management Process Groups
The Nine Project Management Knowledge Areas
The Forty-Two Project Management Processes
Definition of a Project
Role of a Project Manager
Stakeholders
Project, Program, Portfolio Management Relationships
Purpose of A Guide to the Project Management Body of Knowledge (PMBOK® Guide)
Enterprise Environmental Factors
Organizational Process Assets
Organizational Structures
Project Life Cycle
Motivational Behavior Theories
Triple Constraint
Communication Channel Formula
Stages of Team Development
Work Breakdown Structure
PERT Definition and Formula
Precedence Diagramming Method (PDM)
PDM Dependencies
Earned Value Formulas
Variance Formulas
Performance Formulas
Forecasting Formulas
Standard Deviation
Much More….
Identifying what you should study for the Project Management Professional (PMP)® Exam and creating PMP exam flashcards yourself can be time consuming and stressful task. What if you forget an important fact, formula, or definition? What if while making the flashcards you mix up the information and your cards are incorrect, resulting in you studying the incorrect information?

One way to take off some of the stress of creating your own flashcards is to go to www.pmflashcards.com and purchase readymade PMP Flashcards which contain all of the information above and more - making sure it's an effective PMP study guide for you. Even better... if you have a smartphone (iPhone/Android) then you can download the cards to your phone and easily carry them with you wherever you go.
If you want to see how PMP Exam Flashcards work, you can watch this short video: