PMP® Exam Tip: The Work Package Explained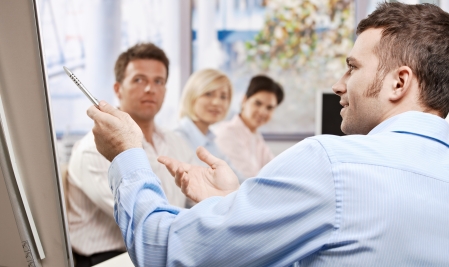 The concept of a work package can be a difficult one. In project management, a work package is defined as the effort required to produce a deliverable within a project. This effort may be a single task or it could be several related tasks.
Many people think of a work package as a sort of "mini project" within a larger project. When all of the individual work packages within a larger project are completed, the overall project is done.
Each step within a work package includes the steps needed for completion along with a deadline for each step. This helps the project manager ensure the overall project remains on schedule. The benefit of using work packages is that it allows many different pieces of the overall project to be worked on at the same time, usually by different groups of people. The team assigned to each work package completes their tasks and then the individual packages all merge together seamlessly at the end.
Work Package Definition
The work defined at the lowest level of the work breakdown structure for which cost and duration can be estimated and managed.

PMBOK® Guide
Each work package typically has someone assigned to oversee it. This could be a supervisor, a team leader or may just be the team member who was designated as the leader. Work packages are found at the very bottom of the work breakdown structure.
A work package has many of the same components of a project. They have deadlines, schedules, include cost estimations and they are monitored. The work package should be thought of in terms of the results or deliverables of the package and not just the effort that is involved in obtaining them.
In order to create a work package, some of the main deliverables of the overall project have to be decomposed to the next level to identify the smaller work package. Depending upon the deliverables of the work package, this may need to be decomposed and separated into further work packages. However, you must remember not to go too deeply into this. If you create work packages that are not really necessary, it could lead to poor use of resources and inefficiency.
The work package is discussed in both the Project Scope Management and Project Time Management Knowledge Area of A Guide to the Project Management Body of Knowledge (PMBOK® Guide).
PMP Exam Sample Questions
Test your understanding of Work Packages with this sample question from the PMP Exam Simulator:
You are currently managing the development of a security system. This project involves the use of some brand new, state-of-the-art technology, which has not yet been adequately tested. You are currently decomposing your project work packages into activities. You are facing problems decomposing the 'Test the System' work package into the final activities required to complete the work package. Detailed testing plans and activities cannot be determined until the system is at least 50% developed and more details become available. The 'System Development' work package will take at least a couple of months to complete. What is the best way to resolve this problem?

A) Obtain expert judgment on the system testing work package and decompose it now before executing the system development work package
B) Decompose the system development work package now and decompose the system testing work package later
C) Break down the project into multiple phases so that the system testing work package goes into the second project phase. This will allow you to plan for the second phase after the end of the first phase
D) Consult your Project Management Plan to determine what to do in this situation

Correct Answer: B) Decompose the system development work package now and decompose the system testing work package later

Explanation:

You cannot obtain expert judgment about the issue, because (as the scenario hints) this expert judgment for the state-of-the-art technology is not available.

Breaking up the project scope into multiple phases just for the sake of obtaining an escape route for project planning is never a good idea. Projects are divided into multiple phases to obtain more control over the project and the deliverables, not to solve one minor issue of decomposing your WBS.

Also, as you are currently planning your project, your project management plan is unfinished; it can't help you at this point in time.

The only valid approach is that you should use Rolling Wave Planning and decompose the system development work package now and then decompose the system testing work package later, when more project information becomes available.

Reference: PMBOK Guide 5th Edition, page 152