PMP® Exam Tip: Crashing & Fast Tracking explained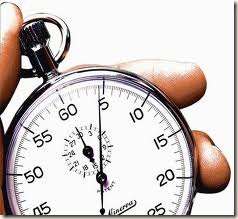 Every project manager knows that schedules change constantly. And unfortunately, schedules usually don't get shorter -- they get longer! Or your customer wants the product delivered sooner. And now, what looked like a perfect schedule at the beginning of the project is a total mess and you will never be able to complete your project on time!
Unless of course you take immediate action in the form of crashing or fast tracking.
And that is what this article is all about. I will teach you everything you need to know about both techniques for the Project Management Professional (PMP)® Exam. I'll even include a video and an exam sample question below. Let's begin:
Crashing and Fast Tracking are Schedule Compression Techniques
Schedule compression is used when you want to shorten the duration of your project without changing project scope.
This is useful in those situations when you have fallen behind the original schedule and now need to "catch up", or if you want to finish sooner because a competitor is working on the same type of product and you want to be first to market. It may also be a strategic decision to complete a project more quickly than originally scheduled based on other factors.
There are two schedule compression techniques that you need to understand for your PMP® Exam:
Crashing

Add resources to your project so you can finish faster. Crashing almost always involves a financial cost.

Fast Tracking

Perform tasks in parallel so you can finish faster. Overlapping tasks in this way often increases risk.
Schedule compression should always be focused on the critical path of your project, because the critical path defines the end date of your project. And if you want to finish your project sooner then it does not make sense to compress any activities that have no effect on your project end date.
Schedule Compression Definition
A technique used to shorten the schedule duration without reducing the project scope.

PMBOK® Guide
What is Fast Tracking?
Fast Tracking Definition
A schedule compression technique in which activities or phases normally done in sequence are performed in parallel for at least a portion of their duration.

PMBOK® Guide
Fast tracking is applied by re-scheduling various activities within the project to be worked on simultaneously instead of waiting for each piece to be completed separately. Always start with this technique first. Why? Because there is no cost involved. You are basically "just rearranging the schedule".
However, this method can only be used if activities can actually be overlapped.
For example it is possible to begin the construction of a prototype even if the design specifications are not 100% complete. You can overlap them as long as enough of the specifications have been defined for you to begin prototype development.
The risk involved with fast tracking is that problems can occur if parallel aspects of the project include dependencies. In our example your risk is that you need to rework the prototype if the design is change half way through the process. But your opportunity is that production will be done much sooner if the design remains stable.
So risk and opportunity must be weighed against each other by the project manager.
Fast Tracking Example
You are reviewing your project schedule and notice that your project end-date has slipped beyond the promised end-date. You need to bring things back on track without spending any additional money.
A detailed analysis shows that there are three tasks that can be started earlier in order to shorten the project:
End-user documentation can begin after integration testing but before final sign-off.
User training sessions can be started before the final system is set up and installed if the first 3 sessions can be trained using the test system
Set up and installation of the final system could be started three days before testing is complete.
Each of these ideas will shorten your schedule, but also add addtional risk to the project. It is your responsibility as the project manager weigh the options against each other and determine wich (or all) of these you will apply in order to shorten the schedule.
What is Crashing?
Crashing Definition
A technique used to shorten the schedule duration for the least incremental cost by adding resources.

PMBOK® Guide
When the crashing approach is used, any additional costs associated with rushing the project are reviewed against the possible benefits of completing the project on a faster timeline. Additional items to consider when using the crashing approach include adding more resources for the project, allowing additional overtime, paying extra to receive delivery of critical components more quickly, etc.
Crashing only works when additional resources allow you to complete the project sooner. For instance, crashing will not work by adding more human resources when "the concrete in the foundation has to dry for 3 days".
Crashing Example
You are leading a project to implement new regulations in your organization. The new law comes into effect on June 30th and every day of delay will cost your organization a government imposed fine. You have already tweaked and streamlined the project schedule as much as possible but no further improvement seems possible without drastic measures.
In a discussion with the project sponsor you both agree that finishing the project on schedule is the primary constraint. Additional budget must be requested.
You analyze the critical path.
You identify all tasks that can be shortened by adding additional resources.
You make a calculation for each task, determining the cost and number of days saved by adding additional resources.
You identify the least costly approach.
You provide a crashing budget and updated schedule to the sponsor.
How do I use Crashing and Fast Tracking on my Project?
Expert Advice
We've used both fast tracking and crashing as a means of meeting deadlines. However, these techniques to meet the deadlines do come with their own costs/technical debt. (Read more...)

Jeremy Papp
The examples we've given above are intended to explain crashing and fast tracking from a textbook perspective. They explain the theoretical application of these techniques in a simple situation in order to show how they work. On paper.
But what about using these techniques on actual projects? Is it possible to simply implement the textook process, or are there any specific insights that we have to take into consideration? What are the lessons learned from other project managers?
We decided to go ahead and ask the participants of our discussion forums. Just like you they are all project managers in charge of ongoing projects and many of them have experience with these techniques. Here are the questions we asked:
How have you used crashing or fast tracking on your projects?
What lessons learned can you share with us?
And of course... How have you studied these two techniques for your PMP Exam?
We went ahead and asked in our discussion forum and we received a great number of extremely insightful responses. You can read everything here.
Watch this PMP Training Video on Crashing + Fast Tracking
Click the image below to watch a video where we explain everything you need to know about crashing and fast tracking for your PMP exam in under 10 minutes:
PMP Exam Sample Questions
Test your understanding of crashing and fast tracking with this sample question from the PMP Exam Simulator:
You are managing a software development project. In the middle of the project, you find out that you are way behind schedule. Your company has invested a lot in this project, and if you don't deliver the project on time, it will be a total disaster. You analyze your project schedule to adjust it so that you may be able to complete the project on time with the existing resources. You find out that you have a lot of discretionary dependencies in your project schedule. What is the best way for you to adjust the project schedule so that you may be able to complete the project on time?

A) Keep the discretionary dependencies intact and apply Crashing
B) Keep the discretionary dependencies intact and apply Fast Tracking
C) Remove the discretionary dependencies and apply Crashing
D) Remove the discretionary dependencies and apply Fast Tracking

Correct Answer: D) Remove the discretionary dependencies and apply Fast Tracking.

Explanation: As you need to find a way out of this problem with your existing resources, you can't apply the Crashing technique. You can only apply Fast Tracking after removing the discretionary dependencies from the project.

Reference: PMBOK Guide 5th Edition, page 158
Learn More about Crashing and Fast Tracking
Summary
Crashing and Fast Tracking are schedule compression techniques. You apply them in order to shorten your schedule and to reach a certain schedule target.
Fast tracking means executing two activities at the same time, even if they would normally not be done in this way.
Fast tracking is free but adds additional risk to your project.
Crashing means to add additional resources to your project.
Crashing requires additional budget. So you want to crash those activities that give you the biggest bang for the buck -- the most schedule compression at the least cost.
Both techniques only make sense if you apply them to activities on your critical path.
Last but not least, don't forget to stop by at our discussion forum and read up on how other project managers have used these techniques on their projects and what they did to study them for their PMP exam.