Project Schedule Defined from a Project Management View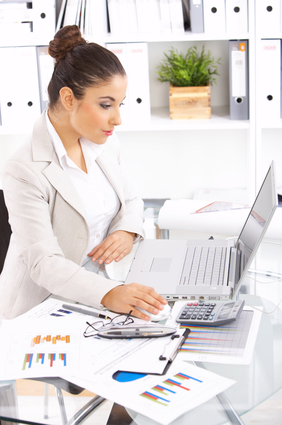 From a project management perspective, a schedule consists of a list of a project's tasks with intended start and finish dates. Tasks are the lowest element in a schedule; they are not further subdivided. Those items are estimated in terms of resource requirements, budget and duration, linked by dependencies and scheduled. Project Scheduling helps identify all of the tasks that are required to complete a project on time. It adds dependencies between tasks so that if one task slips, the tasks related to it slip.

[On a side note: As we mentioned in last week's tip, in many organizations the terms "project management plan" and "project schedule" are often used interchangeably. If this is the case in your organization, then please make sure that you understand that for the Project Management Professional (PMP)® Exam, these are two distinctly different documents. Please refer back to last week's tip for the discussion of the project management plan from a project management perspective]

Before a project schedule can be created, a project manager will typically have a work breakdown structure (WBS), an effort estimate for each task, and a resource list with availability for each resource. If these are not yet available, it may be possible to create something that looks like a schedule, but it will essentially be a work of fiction. They can be created using various estimation methods. A good best practice is to include the people who will perform the actual work in the estimation process. The reason for this is that a schedule itself is an estimate: each date in the schedule is estimated, and if those dates do not have the buy-in of the people who are going to do the work, the schedule will be inaccurate.

In many industries, such as engineering and construction, the development and maintenance of the project schedule is the responsibility of a full time scheduler or team of schedulers, depending on the size of the project. And though the techniques of scheduling are well developed, they are inconsistently applied throughout industry. Standardization and promotion of scheduling best practices are being pursued by the Association for the Advancement of Cost Engineering (AACE), the Project Management Institute (PMI)®. In some large corporations, scheduling, as well as cost, estimating, and risk management are organized under the department of project controls.

A Guide to the Project Management Body of Knowledge (PMBOK® Guide) - Fifth Edition, Project Management Institute (PMI)®, Inc. says the following about the Project Schedule: As a minimum, the project schedule includes a planned start date and planned finish date for each activity. Develop Schedule is the process of analyzing activity sequences, durations, resource requirements, and schedule constraints to create the project schedule.

Read more about Project Schedule in the PMBOK® Guide.
For more PMP® exam tips, watch this video:
Key Activities for the PMP® Exam (for PMBOK® Guide 5th Edition)