Answer ALL Exam Questions to Pass Your PMP Exam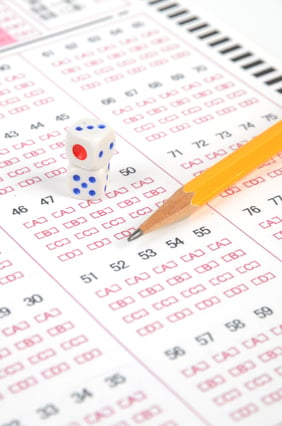 The PMP exam is a computer-based exam with 180 multiple-choice questions. This means that each question has exactly one correct answer. The exam will give you exactly 230 minutes to answer these questions. If you prepared well, this should be a breeze. Most find the time allocated to be more than sufficient for the exam. (I had only 2 minutes to spare on my exam because I wasn't feeling well on that day.) Out of these 180 questions, five questions are pretest or experimental questions. These are randomly placed throughout the exam and are used for research purposes. These questions will not count towards your final score. But even though you will only be evaluated based on 175 questions, you still must answer all 180 because you won't know which ones are the five pretest questions.
The PMI does not release the actual score that is required for you to pass the exam. All they tell us is that "The passing score for all PMI credential examinations is determined by sound psychometric analysis." So nobody but PMI knows how many questions you have to answer correctly to pass.
This is important: Remember that there is no negative marking on the exam. This means that you are not penalized for questions that you answered incorrectly. There is just "correct" or "wrong" for the scoring. This means that if you leave any questions unanswered, they will be counted as "wrong". So remember not to leave any questions unanswered. It would be best if you answered them all.
After you click on finish and submit the exam, you will see on-screen whether you passed or failed. The on-screen result takes about 10 seconds before it is displayed, but it feels like an eternity. You will also receive a printed examination report that tells you how you did in the various domains.
To feel confident that you can do it, you must have undergone enough preparations and must have taken practice exams several times based on the lessons learned from the study materials of your choice.