Become a PMI-ACP® Certified Even After A Disappointing Class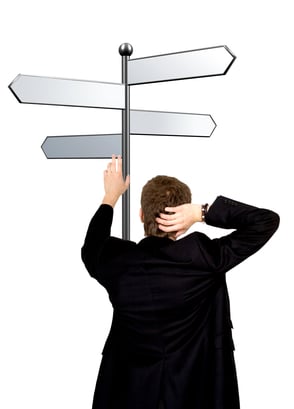 Even if your classroom experience is disappointing, you can still go on to pass your PMI Agile Certified Practitioner (PMI-ACP)® Exam. Felix Rodgers, PMI-ACP, is one successful candidate who had a less than good experience of his training course."It was really interesting stuff," he said, in an interview with Cornelius Fichtner, PMP, CSM, host of The Project Management Podcast. "Even though the actual study guide we used in class wasn't up to par."
Have a good Agile Certified Practitioner trainer
Luckily, Felix had a good trainer who helped to address some of the problems with the course materials. "He jumped in with stories of some of his work experience in large companies and explained some of the projects he worked on. I also learned that my trainer was later hired to update the study guide for the training company and it's much improved now." Despite the poor experience of the course, Felix felt ready to take the exam straight afterwards. However, he ended up waiting about a year due to work and personal commitments, although he would recommend others to take the exam as soon as they can.
Extensive study of the different agile concepts
"I also wish I'd have given myself a little more time to go over all of the different concepts that maybe on the test," Felix said. "The totality of my experience had been with Scrum, one of the frameworks for Agile that's part of the test. I felt very comfortable with that, but I was very weak with Lean and XP and they were the things that going in, I knew I didn't have a lot of experience with."
Felix bought some books and did some reading, and sure enough, the first few practice exam questions that he took were about Lean. "As you look at those questions, you start to worry: Am I going to have issues with this?" But as his studies progressed, Felix felt more confident. "I can't stress that enough to people that you have to take practice exams," he said."The more testing that you do, the more prepared you'll be."
After the classroom course, and his break from studying, Felix spent two or three months reviewing for the exam. Everything in his study plan led towards his scheduled exam date. He studied for a couple of hours on weekdays and longer at the weekends, which is when he took his practice exams. He even considered taking another classroom course, but due to the investment, decided to give self-directed study a chance first.
Study Andy Crowe's book - The PMI-ACP® Exam: How To Pass On Your First Try
He used Andy Crowe's study book, The PMI-ACP® Exam: How To Pass On Your First Try. "It's a really good book," he said. "I went through it about three times and it has really good test exams in the back. What was interesting about these questions is that when I actually took the test, I wasn't too far off as far as what I saw in the actual exam." The realistic questions helped Felix prepare. "It'll ask a question but it'll just twist just a little bit," he said. "It kind of makes you take a second, a third and a fourth look at that question."
Appication of the 12 principles in the Agile Manifesto and the Scrum guide in the exam
Felix also found the focus on the 12 principles in the Agile Manifesto and the Scrum guide very useful. "If you'resolid with your principles, you always refer back to that," he said. "If you're in doubt when answering a question, always rely on what the actual Agile principles say. I did that for more than a few questions."
On the exam day, Felix was a little late to the test center as he hadn't worked out exactly where it was. He was able to enter the room without problems and noticed that there were cameras taping the exam and the candidates. "I went through the tutorial just to understand the system," he said. This was valuable as the majority of Felix's test questions had been in books. "They walk you through the process of how to mark things, how to go back and once you're done with everything, you can click to finish. It's a quick tutorial."
During the exam, Felix found that his practical experience of managing projects using Scrum for 8 years was valuable, and he was confident with those questions. However, the majority of questions he marked for review were about Lean or XP. He finished in about 2 hours, but thought that was too quick. "Am I going out at a good pace? Am I too slow? Am I too fast? You've got to try to pace yourself to make sure that you get everything answered and also that you provide yourself with enough time to go back and review the ones that you had some questions about."
The bulk of the questions were somewhere between the hard and medium category," Felix said. Once he had finished the exam, Felix completed the feedback survey and received his results. He had passed! He received his score report, which was stamped in the bottom corner and then he was able to use PMI-ACP after his name.
As soon as he got in the car he posted his results in Facebook, and then started thinking about the next credential he could take, the Risk Management Professional exam. He sees instant applicable value for these courses in the real world. "In the work that I do now for a defense contractor, we're trying to include Agile into the military and government culture," he said. "They're willing to try these types of techniques. I love the challenge of trying to apply things that I know work very well in the commercial world to a world that's, let's be honest, is not usually known for quick iterative releases."
Overall, Felix felt that his study plan combined with practice exams and real world experience helped him prepare, despite his poor classroom course. "It is really important to get a good teacher along with good content," he said. The Agile PrepCast would have been great for him. "For me it meant a lot of studying but I am so excited to have it and be able to use these kinds of skills and techniques in my current job and in the other future endeavours."