Three Ways to Prepare For Your PMI-ACP® Exam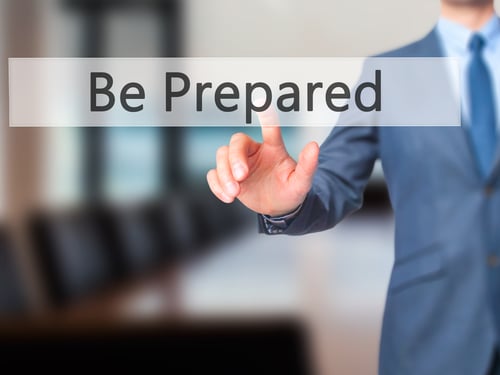 Congratulations, you have started the PMI Agile Certified Practitioner (PMI-ACP)® application process and you are preparing to take the PMI-ACP® Exam. Wonderful career move! PMI-ACP® certification is highly sought after in both challenging and prosperous economic times. It is the recognition of "an individual's expertise in using agile practices in their projects, while demonstrating their increased professional versatility through agile tools and techniques." Project Management Institute (PMI)®. As part of the application process, each candidate is required to submit experience performing activities covered under both general project experience and agile specific project experience, and then pass a three-hour / 120 question PMI-ACP Exam.
In addition to needing 21 Contact Hours of Agile specific training to sit for the exam, studying for the PMI-ACP Exam can be a project in and of itself. As with most certification exams there are three basic ways to prepare for the exam: traditional classroom based training, online courses, and self study. Don't feel like you are limited to utilizing just one because many people who have passed the exam have used a combination of these.
Option 1: Classroom Based Training requires the least amount of self-discipline and comes in a variety of flavors. Both your local Project Management Institute (PMI)® chapter and PMI® Authorized Training Partners (ATPs) offer workshops, boot camps, and classes. These are specifically designed to not only teach you the knowledge you need to know, but also how you will be asked to demonstrate that knowledge. When evaluating a classroom based course make sure your instructor is PMI-ACP certified. Taking the exam is its own experience, so you want to make sure your instructor has "been there/done that." Classroom training can also account for all or part of the twenty-one (21) Contact Hours required to take the PMI-ACP Exam.
Option 2: Online courses are a great option for people on the go. These courses are usually less expensive than classroom based training due to the course provider's lower overhead.
Online courses typically include a combination of webinars to watch, webpages to read, and documents to download and study. Due to the added flexibility of allowing for you to study at your own pace, you need to have more self-discipline than if you were taking classroom based training.
Some online courses have deadlines and some do not. Therefore, because you have the freedom to complete sections at your own pace, you will need a medium amount of self-discipline to ensure you complete the course in the allotted time set either by yourself or as set by the course you select. Like classroom based training, online courses can account for all or part of the twenty-one (21) Contact Hours required to take the PMI-ACP Exam. If you plan on using an online course for your twenty-one (21) Contact Hours just be sure to confirm that the course satisfies these Contact Hours before you sign up.
Option 3: Self Study is the least expensive and most common way to study for the PMI-ACP Exam. This method requires the most self-discipline. Some of the benefits of using this method are that you can save money, as well as preparing for the exam on your own time. This also means you must be self-motivated.
If you plan to use Self Study, the biggest roadblocks you will face are the need to create your own schedule and lesson plans, and the need to evaluate and purchase your own materials. If you are focused and dedicated, this is a great way to prepare for the exam. If you treat Self Study as a project in and of itself, there is no reason why it should not work for you. One thing to keep in mind is that the Self Study method cannot account for any of the twenty-one (21) Contact Hours required to take the PMI-ACP Exam. If you need those Contact Hours, you will need to use classroom or online training.
No matter which method or combination of methods you select, you need to find those that best fit your learning style and the need to satisfy the Contact Hours. Most successful people who pass the PMI-ACP Exam supplement self-study preparation with at least a classroom and/or online course. With the prevalence of portable media players, many choose a combination of online training and self-study, such as downloadable videocast and/or podcast courses. These allow them to take the material with them to study anywhere and at any time. This is a very powerful, cost effective, and goal-oriented solution to ensure your PMI-ACP Exam success.