Interpersonal Skills a PMP® Needs: 2. Building a Team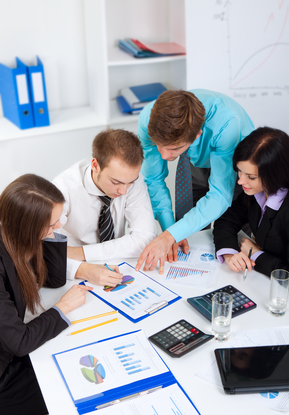 In Appendix G, A Guide to the Project Management Body of Knowledge (PMBOK® Guide) discusses Interpersonal Skills for the project manager. We are currently reviewing these one by one in our weekly Project Management Professional (PMP)® exam tip.
The nature of a project is that there are people from various different departments involved. In most cases, these people have not had the opportunity to work together and they may not even be familiar with each other's departments. If the project manager isn't able to turn these individuals into a team that is focused on the same goal, the project may not reach it's potential.

Although some of the individuals or sub-teams involved in the project will complete their tasks independently, they will need to feel as part of the team. When a decision needs to be made related to their part of the project, their focus must be on what is best for the project, not just what is best for them and their departmental problem. A feeling of belonging to a team that solves a problem for the whole company (and doesn't play departmental favorites) goes a long way.

Also, building a team where each member is comfortable in reaching out to the others will ensure small details don't turn into larger issues later in the project.
It is therefore essential, that project managers not only know the tasks and processes that are involved in building a team, but that they have the skill and finesse to apply them appropriately.