Facts on Using Too Many PMP Exam Prep Books for the PMP Exam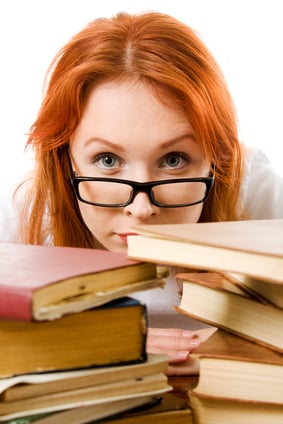 What usually happens is that students preparing for the Project Management Professional (PMP)® exam try to go through too many PMP Exam Prep books or on-line courses thinking that they will be able to absorb everything that they watch and read. That is far from the truth. Too many PMP exam prep books will in fact confuse you. Usually, one good exam prep book and one course is enough to complement A Guide to the Project Management Body of Knowledge (PMBOK® Guide). Reading the PMBOK® Guide is of course a must for any PMP® student and no exam prep book is a substitute for it. And don't forget to read the the PMBOK® Guide Glossary. As boring as that may seem, you'll really get to know and understand the terminology you need for the PMP® certification exam.

There are topics on the exam that are not mentioned in the PMBOK® Guide, but still make regular appearance on the exam. Many popular exam prep books cover these topics. But Project Management Institute (PMI)® adds new topics on an ongoing basis so it's difficult to know what lies ahead on your own exam. To be able to overcome this, it is wise to learn from others. Try to read PMP® online forums where exam passers are more than willing to share their experiences in taking the exam. Read their lessons learned to hear what topics may appear. This can be an essential part of your preparation, but don't get carried away. Spending a few minutes daily, reviewing and commenting on posts is usually sufficient.

So instead of muddling your brains with too many prep books, choose the one you like best to complement your PMBOK® Guide studies to ensure a successful PMP® certification exam.
To know the Essential PMP® Certification Exam Study Materials, watch this video: