For Certified Associate in Project Management (CAPM)®:
CAPM Exam Simulator Currently NOT Available
The CAPM Exam changed on 2018-05-21 to reflect the updated PMBOK® Guide Sixth Edition. We are updating our CAPM Exam Simulator to this new standard and expect to have it complete sometime in July 2018.
At this time we recommend that you purchase The PM PrepCast for CAPM Basic. It will allow you to begin your CAPM studies and as soon as the simulator is available we will offer you a $30 upgrade.
Click here to learn more
CAPM® Exam Simulator
Anytime. Anywhere. Any Device.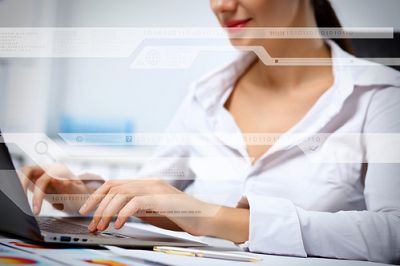 Order Now - Just $59
Prepare for and feel 100% confident to pass your Certified Associate in Project Management (CAPM)® Exam by using The CAPM® Exam Simulator.
The simulator gives you access to 750 realistic CAPM exam sample questions (5 exams) in an online environment. Question difficulty and style is very close to any question that you will encounter on your actual exam. A team of certified project managers (one of them was even a former volunteer who developed questions for the Project Management Institute (PMI)®) not only developed all questions to be as close to the real things as possible, but they are also updated them to the latest CAPM Exam Content Outline as well as the most recent PMBOK® Guide.
We also regularly review lessons learned from recent exam takers to identify any new exam trends in order to update our question pool, and it's the only simulator that offers Live Feedback™!
CAPM® Exam Simulator Benefits
As a student who is using The CAPM Exam Simulator for exam preparation you will immediately benefit in the following ways:
No downloads
Prepare realistically
Perfect for active PMs
Manage your exam time
Prepare effectively
Gain confidence
Reduce study time
Access anytime
Access anywhere
Most importantly: Feel 100% Ready to take your exam!
CAPM® Exam Simulator Features
The CAPM Exam Simulator is integrated into The PM Exam Simulator, which offers exam preparation for the Project Management Professional (PMP)®, Certified Associate in Project Management (CAPM)® and PMI Agile Certified Practitioner (PMI-ACP)® exams. This means that you get access to all simulator core features, as well as those that are specific to the CAPM exam. Here is an overview of everything you get:
| | | | |
| --- | --- | --- | --- |
| Feature | PMP Exam Simulator | PMI-ACP Exam Simulator | CAPM Exam Simulator |
| No of Questions | 1,800 | 480 | 750 |
| No of Exams | 9 | 4 | 5 |
| ITTO-based Exams1 | 1/9 | N/A | 1/5 |
| Live Feedback™ | | | |
| Realistic Environment | | | |
| Updated to Current Exam | | | |
| 24/7 Access | | | |
| Detailed Explanations | | | |
| Per-Answer Explanations2 | | | |
| Three Exam Modes | | | |
| Mark for Review Button | | | |
| For PC, Tablet or Phone | | | |
| Unlimited Repeats | | | |
| Buy Now. Start Later. | | | |
| In-depth Statistics | | | |
| Contact Hours3 | | | |
1) 1 of 9 exams in the PMP Exam Simulator, and 2 of 5 exams in the CAPM Exam Simulator consist solely of ITTO questions.
2) Per-answer explanations for the PMP Simulator are currently being implemented.
3) Only training qualifies for contact hours. PMI doesn't consider simulators as training.
Bonus Items
When purchasing your PM Exam Simulator™ you will also receive the following bonus items absolutely free:
Advanced PMI® Exam Strategies (Email Course)
Sample Exam Score Worksheet (XLS)
Contact Hours Worksheet (XLS)
Access to online discussion forums
Price
The price for The CAPM Exam Simulator™ is $59 for 90 days of access.
At the end of this 90 day period you can extend your access by 30 days for $15 or 60 days for $25. Note that the 30/60 day extensions are only available for existing customers. You must first buy the 90 day access.
Order Now - Just $59
Click for Feature Details
The CAPM Simulator...