How to Leverage Self-Paced Learning for Project Teams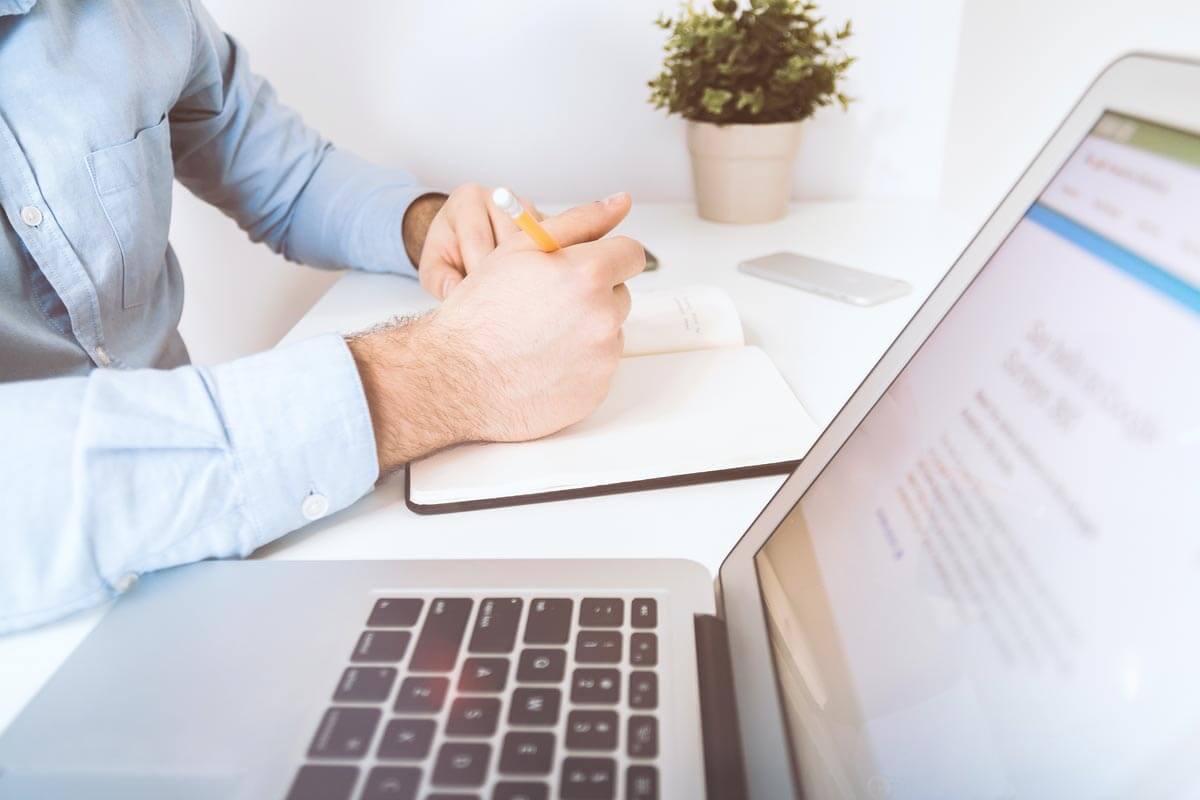 Something has changed in the world of corporate training. Have you noticed it? In this article, we'll explain what's different about how training is delivered, how you can take advantage of that and the benefits of new learning models.
But first, let's go back to the worst of the pandemic, when much of the world was locked down. Deloitte's recent research shows that 98% of learning moved online at that point. And you know what?
It hasn't moved back.
Virtual learning represents 40%-90% of how corporate training is delivered. The trend towards providing an online learning experience for employees is not truly a trend: it's a fundamental shift in the way organizations upskill their teams.
There's a huge demand for professional development, and the tech exists to equip a whole team with the right skills. Project management training in particular remains in demand, and self-paced online learning is the perfect delivery mechanism to get the right skills to the right people at the right time.
What is self-paced learning?
Self-paced learning is training that progresses at the pace of the student. It's a learning method defined by putting the learner in control. Students watch course videos, complete assignments, listen to podcast-style lectures and interact with the course on their own timetable.
They can learn around their other commitments and at a time that suits them. This makes it especially useful for corporate training because delegates can 'attend' their training at a time that fits their schedule. For example, they can block out time in the working day to log into the training platform and complete their course, then put their skills into practice straight away.
Self-paced instruction is different from instructor-led training although many online courses do offer email access to trainers for additional support. Again, this fits around the learner's own timetable.
Here are some self-paced learning examples so you can see the breadth of materials that could be covered by this mode of delivery.
A workplace program that allows people working on projects to study best practice tools and techniques to give them the confidence to deliver the work.
A team of colleagues undertaking leadership training together but working through the material in their own time, meeting up once a week to review what they have learned and keep themselves accountable.
A certification course that leads learners through structured education and tests in preparation for their formal exam.
Self-paced project management training
Research by LinkedIn shows that leadership and management training is top of the agenda for Learning and Development professionals. Project management is a key skill for today's leaders so let's look next at how you can use self-paced project management training to your advantage.
There are 4 steps to getting the most out of your corporate commitment to upskill the team in project management, or any leadership training program. They are:
Define the goals of the self-paced training program
Assess your employees' current skills and knowledge
Create a schedule for the self-paced training program
Design a learning environment that promotes independent learning.
That might sound like a lot of work to put in upfront, but it is worth choosing the right provider and going through these steps to ensure your employees get the most out of their learning experience.
Step 1. Define the goals of the self-paced training program
In the first step, we need to assess the goals of the program. Self-paced learning relies heavily on the user interacting with the course materials, so the goal should be clear. When people know what they are getting out of the program, they are more likely to want to commit to completing the course.
Ask yourself these questions:
a. What are the objectives of the training program?
First, identify why you want to offer a self-paced course. What are the objectives of making training available to employees?
Perhaps the goal is to address project failure in the organization by providing practical knowledge and skills. Perhaps it is to get everyone involved in project delivery to use common terminology and practices to standardize project management across the business. Perhaps it's to get the whole team certified as Project Management Professionals to show clients that you are a skilled and capable business.
b. What do you want employees to learn?
What is it that you are hoping employees will gain from the learning experience? In the case of a project management course, it is likely to be an understanding of the theory and practice of getting work done.
c. What are the specific skills or knowledge you want employees to develop?
Now take that large goal and break it down into specific, actionable outcomes you want delegates to benefit from. If your goal is to build project management skills, you want to look for a course that includes risk management, stakeholder management, scheduling, issue resolution, project financial management and more.
You might be looking for a lot of skills in a single program, or multiple smaller courses that combine to cover all the knowledge areas.
d. What are the desired outcomes of the training program?
Finally, consider what a successful program would look like, when it completes. When the team has been through the training, what do you expect them to be able to do? You might want to track project success rates, employee retention or satisfaction, or customer feedback on the quality of delivery.
Think about the desired outcomes for the training program and then you're ready to move on to the next step.
Step 2. Assess your employees' current skills and knowledge
In the second step towards getting the most out of your investment in on-demand training, it's important to assess team members' current skills and knowledge to identify what level of training would support them best.
Here's what to do.
a. Review your employees' job descriptions and identify their key responsibilities.
Review the job descriptions of the employees that are likely to benefit from the training opportunity. Establish what they are responsible for and what skills they need in order to perform the job.
b. Identify any gaps in employees' current skills or knowledge.
When you know what skills are required for job performance, the next step is to identify whether there are skill gaps. Compare what you know of current performance with what is required for the role.
Line managers can be useful in providing their assessment of an individual's abilities and areas for improvement. It can also be helpful to ask the employee to assess their own skills with a 360-degree feedback assessment.
c. Do a needs assessment to determine what employees need to learn.
Next, complete a needs assessment to review what the need is. Use the information from Step 1 to inform this.
Document the need so everyone is clear that it is worthwhile providing development opportunities to individuals or groups to support the business objectives. This summarizes the gap between the skills employees are expected to have in order to do their jobs well and the skills they actually have.
d. Use this information to develop a curriculum that focuses on the skills and knowledge that employees need to develop.
All that information from job profiles, self-assessment, line manager review, and the training needs assessment helps you to build a curriculum that is centered around upskilling individuals in the way that best suits their needs.
You could do this exercise for each individual, or broadly as a team. Either way, the results will help identify the areas for learning that would be the most beneficial for individuals and also the organization overall.
Armed with that information, you can move on to Step 3.
Step 3. Create a schedule for the self-paced training program
In this step, you create a schedule for the self-paced training program. The goal is to make sure that the training needs identified in the previous step are adequately addressed by the learning experience you offer delegates.
a. Decide how long you want the training program to last.
First, make some decisions about the training duration. Is this going to be a 6-month program that covers multiple skills? Or are you after something that could be completed in an intensive week?
There is no right or wrong answer here. The advantage of self-paced training is that learners can complete the material on their own schedule. However, if you are going to grant them access to the materials for a certain length of time, then they need to know that!
b. Create a schedule that outlines when employees will be expected to complete each module or unit of the program.
Next, help employees pace themselves with the material by outlining a schedule for completion. Give them learning tips about how to make the most of the training, such as a short study guide.
This is an optional step, but in our experience, learners find it easier to stick to completing their course if they have a learning guide or journey mapped out for them.
You could offer a couple of routes through the learning as sample schedules and a blank training plan schedule for them to create their own.
Tip
The PrepCast StudyCoach Guidebook, included in your training materials, already include a training schedule that the organization can follow.
c. Encourage employees to pace themselves, but also set deadlines for completing each module or unit of the program.
One of the things we have learned through offering corporate self-paced training in project management is that it helps if delegates have a deadline for completing the course. They can manage their own time within that window, and learn when it suits them, but without a deadline you may find learners don't commit to putting the time aside to do the training at all.
d. Modify the schedule as needed based on employee feedback and progress.
Finally, review your internal goals for training schedule based on the feedback from learners. Did you give them too long to complete the course? Did they have to rush to try to get it done in time? Ask for feedback and then tweak your offerings and expectations.
Step 4. Design a learning environment that promotes independent learning
The final step is all about creating a learning environment that makes it easy for your learners to be successful. With a strong culture of promoting independent learning, managers will support their team members to make time for both the training and also the reflection and implementation of what they have learned.
a. Provide employees with clear instructions on how to access and complete the modules or units of the training program.
Start by making it easy for employees to access the training. There are many learning management systems around, and we've chosen one for our corporate training packages that is really simple to use.
b. Make sure employees have access to all the resources they need, including instructional materials, templates, worksheets, etc.).
Next, review the training content through the eyes of a delegate. Do they have all the resources they need? Learners doing self-paced courses get frustrated if a module refers to a handout or worksheet that they don't have. It can make people drop out of the learning or leave negative feedback.
c. Encourage employees to ask questions and seek help when needed.
Make it easy for people to ask for help. We provide access to support from real humans during all our self-paced online learning. While the materials are designed to support people with independent study, sometimes people do have questions.
d. Monitor employee progress and provide feedback throughout the course of the training program.
Finally, formalize the opportunity to provide feedback throughout and at the end of the program. Make sure that feedback is shared with relevant members of the Learning and Development team and the individual's line manager as necessary.
Advantages of self-paced learning for teams
There are lots of advantages of self-paced learning for teams. We think it's a perfect learning mode for groups of colleagues who all have similar development and skill-building needs.
The benefits we see the most often with our corporate clients are:
Flexibility
Higher knowledge retention
Improved employee experience
Lower cost
Appropriate for different learning styles.
Let's look briefly at each of those.
Flexible options
The biggest benefit we see from our corporate clients is that self-paced learning is the most flexible option for professional development.
It allows learners the full range of options for how to schedule their learning, whether that's early mornings, during the day, late at night, on their commute or a combination of multiple time slots. That freedom to schedule learning means materials can be delivered in a just-in-time basis, around their other commitments. This makes online learning a viable option for colleagues who are unable to travel, part-time workers and those with additional needs.
Proactive learners can navigate to the most appropriate modules for where they are in their project so they benefit from skills to apply immediately.
Online delivery also works well from the employer's perspective. There is no need to spend admin time on making sure a room is set up, that everyone has joining instructions, on catching up people who are late on the first day or tidying up a classroom afterwards. The materials are always there, ready for when people want to use them. It's self-service, but for professional development.
Higher knowledge retention
We have found that students who take self-paced courses have higher retention levels. That's often because they have the opportunity to practice their skills during work hours and between modules, and that helps transfer and embed the learning.
Students attending a week-long intensive project management course report that it can be difficult to assimilate all the knowledge and remember the course content when they return to the workplace. As self-paced courses provide ongoing access to the materials, students can refresh their knowledge at any point simply by accessing the materials again.
Better experience for employees
In a Microsoft study, 76% of employees say they would stay with their current employer for longer if they had more learning and development support.
Skilled employees are more capable of doing their jobs, so better able to manage the stresses and challenges of their tasks. Overwhelmed, underskilled employees are more likely to struggle and perhaps have time off as sickness absence.
We know from our own experience that a supportive workplace that invests in individuals and supports them in being able to do their job to the best of their ability is one where people want to work.
Creating a great work environment leads to a better employee experience, better results and a higher likelihood that staff will stay.
Lower cost
Cost is always a consideration, and as learning and development professionals, or managers looking to invest in team performance, you have to be aware of the budget available.
The good news is that self-paced, virtual learning environments are cost-effective to set up. Training delivered online is often cheaper than investing in a live trainer, conference facilities, travel and accommodation for delegates. And as they study at their own pace, with breaks to implement their learning, it's often better for delegates too.
Appropriate for different learning styles
You might think that online training is only suitable for team members who prefer to take in information from videos, but these days virtual training environments offer a range of ways to make training engaging.
Whether you listen to the audio, watch a video recording, interact with exercises, download templates and handouts or do end-of-module quizzes, a good course will be designed to be appropriate for all learning styles.
Overall, self-paced learning modules provide a wide range of benefits in a corporate environment. Project management courses are ideally suited to the self-paced delivery style because it allows for people to put their skills into practice in real-time alongside their course. And the bonus with PMP training is that your team members end up with a credible professional certification that reflects their achievements.
In fact, teams that received 40 hours of training per member at the point of preparing for a project met their project objectives three times as often as teams that received 30 hours of training or less.
Given the commercial benefits of meeting project objectives in higher business return, greater customer satisfaction, repeat business and reputation management, it's worth investing in helping colleagues improve their project management skills.
We get fantastic student feedback on our project management training and we're used to working with large and small companies, from independent firms to organizations like GE Healthcare to provide self-paced training to their teams.
If you're ready to upskill your delivery teams and provide the perfect learning environment for them to build their project management knowledge, get in touch to find out how PMP self-paced corporate training can help you meet your goals.