PMP Virtual Training Course
Page is under development today (Friday September 11)
Please do not click or order yet... still working on everything...
Session #1 of the current course was on Monday. You may still join this course until Sept 10.

Act now and join your fellow students for Sesssion #2.
Join Our Next Live Blended PMP® Training Course
Enroll now for a 4-week course beginning October 5, 2020
(Enrollment for the November course starts on October 11, 2020)
Streamline your studies. Focus on what matters. Get exam ready in just 4 weeks.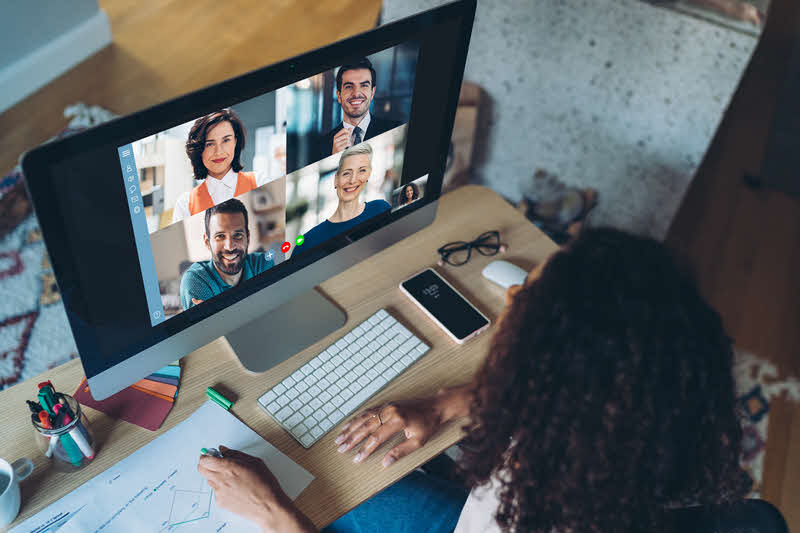 We offer blended learning courses to help you pass the PMP exam. Blended learning combines a recorded PMP training course with live sessions, and is a fantastic way to speed up your journey to PMP success because:
You complete your assignments and self-directed learning at times to suit you, so you can fit it around existing commitments
Twice a week you have focused time with an experienced coach on hand to do hands-on exercises to deepen your theoretical knowledge, answer questions, explain concepts, and support you
Small groups provide accountability and encouragement
Web calls with your coach use common online conferencing tools so you can join from home or your workplace - there's no need to travel for class!
Order Now And Join The Class
Get Exam Ready in Just 4 Weeks
You're here because you want to pass the PMP exam - fast. We have a proven course to help.
The course curriculum has been designed for motivated people like you to help boost your exam readiness in just 4 weeks. We meet twice a week on Mondays and Fridays at 9am EST for 2 hours per session.
Wherever you are in the world, you can join us in the live online sessions and accelerate your PMP journey.
Session dates:
Monday 05 October, 9-11am EST
Friday 09 October, 9-11am EST
Monday 12 October, 9-11am EST
Friday 16 October, 9am-12pm EST
Monday 19 October, 9-11am EST
Friday 23 October, 9-11:30am EST
Monday 26 October, 9-11am EST
Friday 30 October, 9-11am EST
Important: Session #2 on October 9 will be taught by Herbert Gonder.
Also note That the duration for Session #4 is 3.0 hours, and Session #6 is 2.5 hours.
Click here to convert Session 1 to your local day and time
Note: We will repeat this class in November. The sessions will again be on Monday/Friday starting on Monday, November 2nd or 9th (exact date TBD). Enrollment to the November class opens on October 11.
Can't make this course? Join our mailing list to get notified of our upcoming live courses.
Here's how it works
The course can be summarized in these five, simple steps:
Step 1

Once you have enrolled and paid for the course, you'll get access to The PM PrepCast Elite PLUS, which includes all the study materials

Step 2

Block out time in your calendar for the live sessions

Step 3

Attend the live sessions and get tailored support on specific PMP topics each week. We plan the syllabus so everything you need to know is covered in a structured way

Step 4

Complete 4-6 hours of self-directed learning and homework assignments per day between each of the live sessions

Step 5

After 4 weeks, relax knowing that you've made a huge leap forward in your exam readiness!
About Your PMP® Coach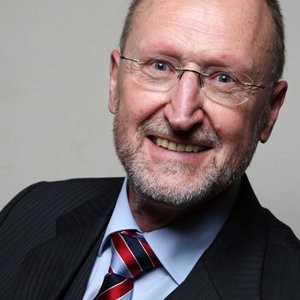 This online course is led by PMP® expert instructor, Herbert G. Gonder, PMP, PMI-ACP, IPMA Level B, M.S Degree Computer Science.
Herbert Gonder has more than three decades of experience in managing and leading large projects in the financial, pharmaceutical, electronical and construction industry all over Europe but also Arabia and Asia. His experience includes the latest tools and techniques for self-organisation, presenting and reporting.
He also has years of experience as a trainer and a lecturer for Project Management providing private education on behalf of his company or his clients. As a lecturer in academic education for project management he has been long been engaged in helping students prepare for the CAPM® and PMP® certification through various universities:
2008 at the University for Applied Sciences at Konstanz
2010 at Technical University Munich
2012 until today at DHBW University Stuttgart
Herbert supports his clients with passionate training and coaching on demand.
Testimonial from a current student
The live format is very important for me and it is really effective, it boosts my morale to pass PMP even though I have to do more.
Tahir Dhakool
Participant of the August 2020 course
This online course is led by PMP® expert instructor, Antje Lehmann-Benz, PMP, PMI-ACP, PSM, PSPO.
Antje regularly runs project management and Agile courses online and in the classroom, for students from around the world. She holds certifications from PMI, Disciplined Agile, and Scrum.org.
As a hands-on project practitioner and Product Owner within global corporations and a consultant in the fintech and production industries, she has experienced life for project teams first-hand - and lived through all the challenges that come with complex environments!
Today, Antje works with classes leading highly interactive sessions. She'll ensure you complete the course with a detailed knowledge of what's required to pass the PMP® exam, while also giving you insights into practical methods and tools so you develop as a project manager as well.
Antje uses Agile games and practical exercises to bring lessons and coaching to life, enabling participants to deepen the content they have learned. Antje also has experience of a range of tools including Atlassian JIRA and Confluence.
Antje is a PMI volunteer and a regular contributor to international project management websites.
Important: Session #2 on October 9 will be taught by Herbert Gonder.
Testimonial from one of Antje's students
Antje, I just wanted to let you know that I have passed my exam. I know I would not have been successful if it wasn't for the help, advice and material you provided us during the course.
What helped me during the exam was remembering how you structured topics during our sessions and the logic around them. It was that logical structure that you provided that provided me with the best way to answer the exam questions. I don't believe I would have been able to pass this exam without this course, or without you as an instructor.
Thanks very much for all your help and guidance that led me to success on the exam.
Frank Andrews, PMP, PMI-ACP
Warning: This is NOT your average PMP course
We want you to succeed at the PMP exam. And we know you can get results with our intensive course but be warned: it is an intensive experience. There are 4-6 hours of self-study to do each day, plus four hours of live coaching per week.
During the coaching sessions, you'll unpack the complex topics you need to understand to succeed in the PMP exam. We'll cover everything in the Exam Content Outline so you are prepared and confident.
These two-hour blocks are not traditional teaching time. They are fully immersive, interactive coaching sessions with your small class. You won't be able to hide at the back! Your coach will push you to succeed in a supportive, encouraging environment.
Don't worry: our experienced coach will point you to the exact lessons and reading you need to do before each session so you can get the most out of your coaching time.
Our students consistently get results. You could earn you PMP certification in a matter of weeks, and we can't wait to help you get there!
Is This Course Right For Me?
This course is perfect for you if:
You can commit to the course dates to attend the live coaching sessions
You are able to study 4-6 hours every day between sessions
You want to get exam ready in just 4 weeks
You want regular, virtual access to an experienced PMP coach to help you understand the topics
You are prepared to fully participate in an interactive online coaching session
This course is NOT right for you if:
You have regular commitments already for the session times
You don't have time to study for 4-6 hours every day between sessions
You don't have a date in mind for your PMP exam and are happy to go at your own pace
You want to study in a face-to-face classroom setting
You are camera shy!
What you get (Spoiler alert: You get a HUGE discount!)
We have over 12 years of experience in providing world-class PMP exam support to students from around the world, and we know how important it is to give you what you need to succeed.
In this blended course, you'll get:
| Type | Product | Regular Price |
| --- | --- | --- |
| Coaching | 8 online coaching sessions, totaling 16-hours of group training | valued at $1,126 |
| Training Lessons | The full Project Management PrepCast video training course | valued at $229 |
| Exam Practice | 90-day access to the PM Exam Simulator and 7 full practice exams1 | valued at $139 |
| Coaching eBooks | The PM StudyCoach Guidebooks | valued at $49 |
| Formula Guide | A PMP® Formula Study Guide | valued at $29 |
| | Total | valued at $1,572 |
1 The 90-day countdown of the simulator only starts on the day when you take your first exam or quiz.
Total value: $1,572
You pay only $1,199 $999
if you order before September 28.
You pay only $1,199.
Order Now And Join The Class
Orders after September 28, 2020 pay full price.
That's right! Our online course package gives you over $1,500 of PMP study materials and support for only $1,199!
That's right! Our online course package gives you over $1,500 of PMP study materials and support for only $1,199!
What other students say
Here is what our students are saying about our PMP training courses and simulator overall:
What else do I need?
The only other resource you'll need is a copy of the PMBOK® Guide, which you can download for free if you are a PMI member.
Apart from that, you simply have to show up to the live sessions and do the work set by your coach.
What to expect in a coaching session
If you haven't worked with a PMP® coach before, you might be wondering what to expect in your first session.
Your coach will make you feel welcome and comfortable in the class. There is plenty of time to discuss your self-study learning and dive deep into the problem areas. You'll discuss the training videos, ask and answer questions, and do exercises to reinforce your learning.
Your coach will help you understand the materials.
There is no formal training delivery in the coaching sessions - in other words, you get all the training in The PM PrepCast lessons and won't be sitting listening to PowerPoint presentations from your coach! Instead, you'll participate in an interactive session designed to give you a deep understanding of the topics required for the PMP® exam. The interactive sessions even include the use of our classroom simulator with short quizzes so that you can see your progress.
What homework to expect
There's a lot to cover in the course. You're able to get through the syllabus in a short period of time, but only because expectations of students are high.
Between each coaching session - so twice a week - you are expected to work through recorded video training in The PM PrepCast. There is also work from the PM StudyCoach Guidebooks to review and complete, as well as sections of the PMBOK® Guide and other assigned resources to read.
Your commitment is around 4-6 hours per day. In that time you'll be watching video lessons, reading, making notes and using recommended study techniques to remember information, and taking practice exams.
Many students find they have the time to do this if they look at their current daily activities. For example, you can watch the videos while on the treadmill, on the train, or cleaning the house.
Course Syllabus
Want to know what's on the agenda? Here's the course syllabus.
Before Session 1: Read PM StudyCoach Guidebook 1.
Session 1
Topics: Welcome & Intro (e.g., overview of topics, class policies and expectations, study strategies for this class, assignments due for next class)
Session Focus:
Assignment (due for next class):
Watch PrepCast Module 00.1 - 03
Read PMBOK® Guide Chapter 1, 2 & 3
Read StudyCoach Guidebook 1, 2, & 3
Session 2
Main Topic: Project Management Fundamentals
Session Focus:
PMBOK® Guide Chapter 1-3
StudyCoach Guidebooks 2 & 3
Assignment (due for next class):
Watch PrepCast Module 4 & 5
Read PMBOK® Guide Chapter 4 & 5
Read StudyCoach Guidebook 4 & 5
Session 3
Main Topic: Project Integration Management and Project Scope Management
Session Focus:
PMBOK® Guide Chapter 4 & 5
StudyCoach Guidebooks 4 & 5
Assignment (due for next class):
Watch PrepCast Module 6 & 7
Read PMBOK® Guide Chapter 6 & 7
Read StudyCoach Guidebook 6 & 7
Session 4
Main Topic: Project Schedule Management and Project Cost Management
Session Focus:
PMBOK® Guide Chapter 6 & 7
StudyCoach Guidebooks 6 & 7
This session is 3 hours long!
Assignment (due for next class):
Watch PrepCast Module 8 & 9
Read PMBOK® Guide Chapter 8 & 9
Read StudyCoach Guidebook 8 & 9
Session 5
Main Topic: Project Quality Management and Project Resource Management
Session Focus:
PMBOK® Guide Chapter 8 & 9
StudyCoach Guidebooks 8 & 9
Assignment (due for next class):
Watch PrepCast Module 10 & 11
Read PMBOK® Guide Chapter 10 & 11
Read StudyCoach Guidebook 10 & 11
Session 6
Main Topic: Project Communications Management and Project Risk Management
Session Focus:
PMBOK® Guide Chapter 10 & 11
StudyCoach Guidebooks 10 & 11
Assignment (due for next class):
Watch PrepCast Module 12 & 13
Read PMBOK® Guide Chapter 12 & 13
Read StudyCoach Guidebook 12 & 13
Session 7
Main Topic: Project Procurement Management and Project Stakeholder Management
Session Focus:
PMBOK® Guide Chapter 12 & 13
StudyCoach Guidebooks 12 & 13
Assignment (due for next class):
Watch PrepCast Module 20, 30 & 40
Read StudyCoach Guidebook 14
Take PrepCast Final Exam
Session 8
Main Topic: Exam Review Session
Session Focus:
Your coach will advise you about which videos to watch and which workbooks to complete before each session, and you are strongly advised to do the self-study so you arrive at the session prepared.
Students will be able to access all The PM PrepCast video lessons, the PMP simulator exams, the Formula Guide, and all the StudyCoach Guidebooks in the online Learning Management System.
Sample Session Agenda
It is important to reiterate, that each coaching session in just two hours in duration and that these two hours will NOT be spent teaching you the material. Instead, it is expected that you study the material as part of your homework by watching the PrepCast video lessons and completing the assigned reading. Also, the instructor will do a quick poll at the beginning of each session to "check in" with everyone and understand who has and who has not completed their homework.
Here is a sample agenda for "Session 4 Project Schedule Management & Project Cost Management" to give you an idea of what the sessions are like:
09:00: Session intro, quick check-in with the group
09:05: Project Schedule Management: Knowledge area overview
09:10: Defining and sequencing activities, Network Diagram example
09:20: Estimating activity resources: Estimation tools & techniques and short exercise
09:35: 10 minutes break
09:45: Project Cost Management: Knowledge area overview
09:50: Exercise: Basic types of costs
09:55: Estimating costs and determining the budget: Forecasting and contingencies
10:00: Baselining and status reporting
10:05: Earned Value Technique – key data and small example / exercise
10:20: Using control limits to control costs
10:25: Sample questions for Project Schedule and Project Cost Management from classroom simulator (5 questions each, 10 total)
10:55: Remaining schedule / agenda for the training program and assignment for the next session
Student Success Story - Sarah Counnas, PMP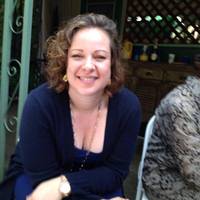 I would recommend coaching to others. Coaching worked really well for me and I would recommend it for anyone who is unsure about how to cross the finish line. There is a lot of material to get through so having expert guidance is invaluable (kindof like using Expert Judgement in the processes!!). It's a great way to get a tailored program that works for your schedule and learning methods so that you can succeed.
Sessions are recorded
Each of the live sessions is being recorded and a link to the recording will be provided. This enables students who are unable to attend the live session to watch the recording afterward. Registered students may view the recorded webinar for 30 days starting with the date of the recording. (Example: If the session is on the first of the month, then access ends on the 31st).
Please note that the link to session recordings enables students to watch but not download the session recordings in order to protect everyone's privacy.
Ready to Speed Up Your PMP Studies in a Supportive Environment?
When you have someone guiding you through your PMP studies, everything becomes clearer and easier.
If this sounds like something you'd like to experience, then we invite you to join our coach and your fellow students in our immersive online course.
We hope to be celebrating your PMP success very soon!
Order Now And Join The Class
FAQ
What happens if something comes up for me last minute and I have to miss the session?
We know that it's not always possible to keep your schedule free of last-minute problems, especially when you are working as a project manager! The coaching sessions will be recorded and the replays available to registered students. However, if you already know you can't make the published session times, please consider joining another of our courses as you'll benefit more if you can attend the coaching sessions.
Can I attend this course for CAPM prep?
Yes! This course will cover everything you need to know for CAPM and beyond. We will also cover topics you do not need to go in-depth on for CAPM but are required to know for PMP, so some of the self-study and coaching conversations may not be relevant for you, so please consider that before enrolling.
I'm not in the USA, can I still join the course?
Yes! We welcome students from around the world as it's a fully online course. Please check what time the coaching sessions will be held in your local time so you can ensure you can attend live.
Will I get the required 35 contact hours for PMP formal training that I need to apply for the exam?
Yes! You'll get full access to our flagship course, The Project Management PrepCast. If you complete your study and work through those learning materials under the direction of your coach, you will be eligible for the 35 contact hours. You will receive a certificate from The PM PrepCast to support your application.
Will I get a certificate of attendance for attending the live coaching sessions?
Yes. All students who attend at least 7 out of the 8 sessions will receive a certificate of attendance. Students who attend fewer live sessions will not receive a certificate even if they watch the session recordings. This certificate is only for those who actually attend in person.
Does this course include the PMP exam fees?
No, you will have to book and pay for your exam independently.
Will you give me a copy of the PMBOK® Guide?
No. The PMBOK® Guide is owned and published by PMI and can be purchased either directly from PMI or through their authorized resellers. If you are a PMI member (and we recommend you join if you are considering taking the exam, to benefit from the reduced exam fees for members) then you can download an electronic copy of the PMBOK® Guide for free.
Can I get an quote for approval by or invoice for expense reimbursement from my employer?
Yes. We will be happy to create one for you. Please write to This email address is being protected from spambots. You need JavaScript enabled to view it. and ask the support team for an official quote/invoice for the Blended Training Course.
What if my exam gets rescheduled?
If your exam is rescheduled to a later date then that's not a problem. You can access and watch The PM PrepCast training lessons until your exam day. And the PMP Exam Simulator is available for 90 days from the day of activation so you can continue to take sample exams during this time as well.
Will the instructor help me fill in my PMP exam application?
Session 8 of the course focuses on the exam day and the application will also be discussed. However, the instructor will not be spending time with each student to review their applications.
Do you recommend that I buy a separate study guide / exam prep book?
The content of the PrepCast training lessons combined with PMBOK® Guide and the 8 sessions should be adequate exam preparation. However, any of the current exam prep books that follow the 10 Knowledge Areas is a good addition if you wish to read more after the course is over.
What online tools are used to deliver the training?
We will be using Zoom to deliver the training. You do not need access to a paid account but you will need to be able to download the Zoom software on your computer if you do not already have it.
For best results, please attend from a computer (instead of a phone or tablet). If possible use the most up-to-date version of your browser. The PM PrepCast is optimized for the Chrome and Firefox browsers.
How big are the classes?
The average class size is 12-15 students. We cap the class size at 20 to ensure you get personal attention and time to talk to the coach about the topics you want to discuss.
Will you guarantee I pass the exam?
Unfortunately we can't guarantee that you pass the exam. We can give you all the materials you need, the best learning environment and an experienced coach to support you - but you have to do the work and take the exam yourself.
We can, however, show you that our students who answer 70%-90% of their questions in our exam simulator correctly are reporting about a 90% chance that they pass their exam on their first attempt. Here is a screen shot from our exam simulator statistics: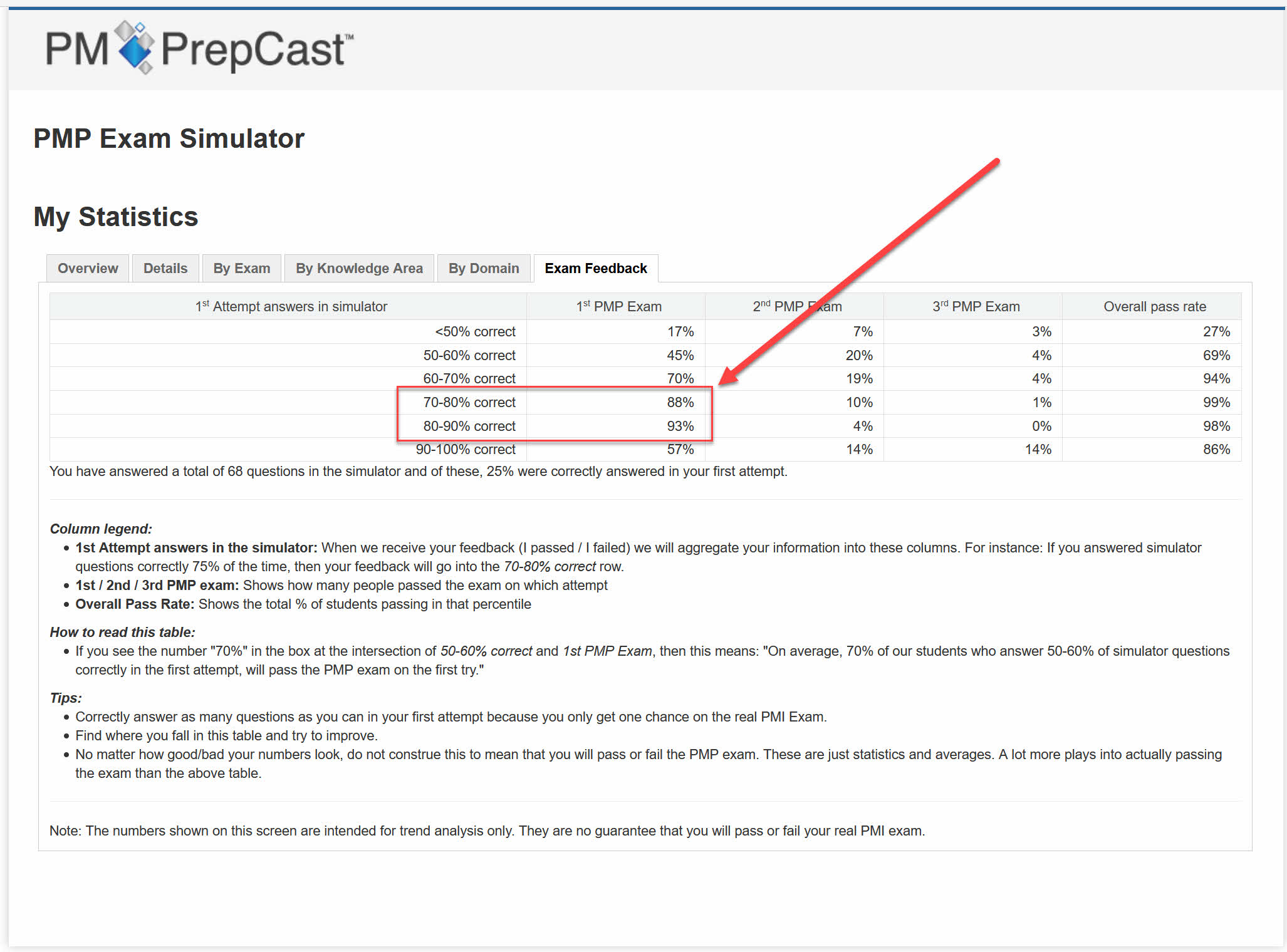 I can't make these dates. When is the next course?
When new course dates are announced, they are shared on this page and also to interested prospective students via email. Sign up to our newsletter to be the first to hear about our next courses.
After I pay for the course, can I reschedule/transfer to a later date?
At this time we do not know when the next class just like this one will be offered, which is why rescheduling/transferring is not possible.
Order Now And Join The Class
The Small Print (Terms & Conditions)
We will do everything we can to give you a full, immersive, online learning and coaching experience with this course.
In return, you commit to attend the live coaching sessions and complete your 4-6 hours of daily self-study work between sessions.
We know that sometimes work or personal commitments get in the way of your studies, which is why we have a transparent refund policy:
Refund Policy for this Course
To cancel your purchase, please send an email to This email address is being protected from spambots. You need JavaScript enabled to view it. and we will assist you.
If you cancel 8 calendar days or more before the course starts (that's before 2020-Aug-02 09:00 EST), we will refund you 100% of your course fees.
If you cancel in the week before the course starts (that's after 2020-Aug-02 09:00 EST), we will refund you 90% of your course fees.
If you cancel once the course has begun, we will refund you as follows:

Cancel after Session 1 starts (after 2020-Aug-10 09:00 EST): 50% refund
Cancel after Session 2 starts (after 2020-Aug-14 09:00 EST): 25% refund
Cancel after Session 3 starts (after 2020-Aug-17 09:00 EST): No refund

If you cancel anytime after taking The PM PrepCast Final Exam to print your certificate for 35 contact hours: No Refund
If you cancel anytime but have taken more than the number of exams/quizzes specified for the exam simulator in our general terms and conditions: Appropriate refund minus the regular price of the exam simulator.
After you cancel you will no longer be able to join the online sessions and your access to the Learning Management System for PrepCast, Simulator, Formulas Guide, and StudyCoach Workbooks will be closed.
See our full Terms and Conditions here.
Order Now And Join The Class
---