Student Profile: Magroud Noreddine, PMP, CSM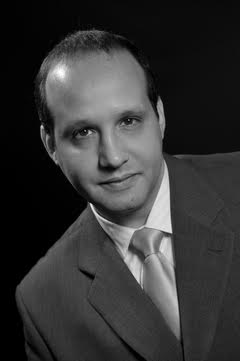 My name is Noreddine Magroud, I have a background in Electronics and I worked for the past 5 years and half for a trading company in China specialized in tailored LED products. We also launched a customized website in fashion accessories to sell products in Europe. It was a great experience for me to step into the field of project management.
For the first week of study I would recommend before starting the videos to take the pre-course self assessment, then start the videos ( 3 chapter ) with the PMBOK guide only.
Do not scare about your score on the pre-course self assessment, you will learn all the necessary knowledge with Cornelius as your "best study friend" :).
You will have to study another time the PMBOK guide after you get your 35 hours contact ( for most of people) so need to overdo it with a study book.
The second shot will help you to grasp better all the content.
I only use the PrepCast to study for the PMP exam, For my last week before the exam I start a test on Monday, rest on Tuesday, took another test on Wednesday and rest on Thursday. (I only did my brain dump on my rest day one in the morning and one at night as usual).
Thanks to the PrepCast team because of your produc I can proudly say I DID IT !!!!!!!!.
A special thank you to Dan and Jim who were here to help me build my confidence during my study.
Magroud Noreddine, PMP, CSM