Student Profile: Benjamin Smith, PMP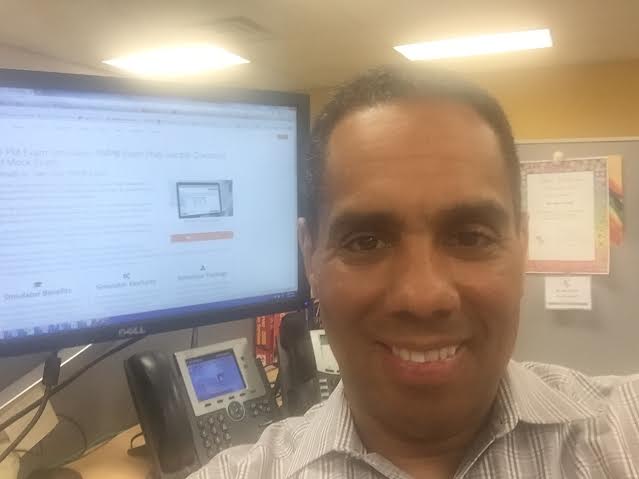 I am a Project Manager for a manufacturing company in the Aerospace industry and over 20 years of experience in consulting and manufacturing operations.
The best course of action that I can recommend for exam preparation, is to first read the PMI book this takes about 4 to 6 weeks. Next take a PMP prep class maybe one to two weeks after completing the book. The Prep class should be one that provides online questions and tutorials. Once you have worked through all questions and completely understand then sign up and utilize the PMP Exam Simulator! This tool was invaluable to me in my preparation and took my understanding of the material to the next level for PMI exam. The questions were aligned with the actual exam and in some cases added a higher degree of difficulty.
My focus prior to the exam started about 10 days before and I dedicated about four to six hours per day. First I reviewed and completed exam simulations for each process group and knowledge area. Next I completed 3 to 4 complete PMI exam simulations and determined by areas of improvement by reviewing scoring data provided by the simulator this was very helpful. In between tried my best memorize all knowledge groups and key ITTO's for each. When I took the actual exam I knew the material and questions were very familiar and had about 30 mins of time left over for review. One other point think and answer questions the PMI way this can be difficult at time because in real life you may make other decisions but, after completing this process my decisions now always have a PMI perspective or direction to them.
Benjamin Smith, PMP