Student Profile: Madhusudan B. Prativadi, PMP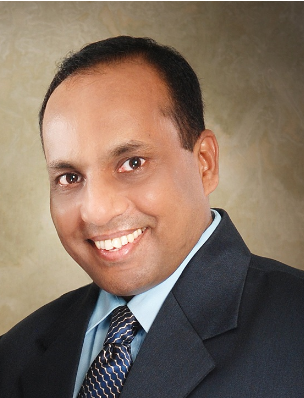 I am Madhu (Mr.Madhusudan Prativadi Bhayankaram), an Indian, working in Malaysia since 2002, till the month of April 2016. After passing PMP Exam,I migrated back to India (my home town Hyderabad) to start a fresh life as program manager in a projectised software company by name "Magnaquest Techonologies India Limited ". My education was in Mathematics, Accountancy, Economics and computer sciences. I am surviving with three generations of ladies (my mom, wife and 8 years old pretty daughter).
I would share my experience as below:
I went through a schedule of 90 days, studying 2 hours a day, with an extended schedule of 4 hours during weekend. As suggested by PrepCast, I took a PMP sample test to know where I stand. I managed to get only 65% of score. On day 2 I flipped through the contents of PrepCast package (Videos and pdf docs), estimated the time to be spent each day with a tentative target date of exam. I prepared a study plan for the next 85 days. From Day 3 to Day 8, I read through PMBok 5th edition. From second week, I started watching PrepCast videos.
I allocated last week of my study to 3 PrepCast simulation tests out of 9. I started taking simulation test in my last month of preparation with a gap of 4 days for each test. This way I took 6 test. With this I was left with last week which is more or less a holiday week with 3 test to attend. In the last 3 days I took 2 PrepCast simulation tests. I took my exam on Dec 29th 2015 during the second half of the day. As I was practicing the simulation tests for the whole month, the actual exam was like just another test which I managed to pass in my first attempt.

Madhusudan B. Prativadi, PMP