Student Profile: Patrick Gauthier, PMP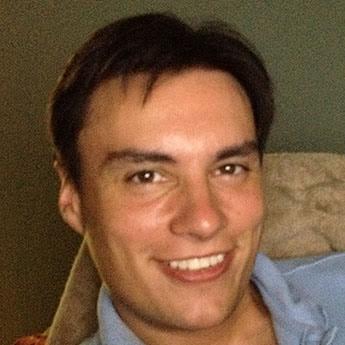 Like many of us, I've been working in and around projects my entire career. I began as a hardware technician on large scale rollouts in the late 90s, managed server and infrastructure projects in the 2000s, and eventually switched to marketing operations program management in 2010s. My current position is to apply my experience in building successful delivery teams for Fortune 100 clients via my consulting firm's worldwide delivery centres.
In my spare time, I enjoy spending time with my baby daughter, playing with my 11 year old son, vegging out on the couch with my wife and experimenting with new culinary delights.
Time is luxury many of us don't have, but there comes a time when formalizing your experience can give you that extra push to kick your career to the next level. That's why I chose to complete my PMP and the PMP Exam prep program helped me get the most out of the little time I had to prepare.
Not everyone learns in the same way and I'm definitely a visual and learn-by-repetition type of student. My exam preparation took several months; I diligently read the entire PMBOK little by little and took several online courses to fill in the blanks. It's easy to get overwhelmed as there is a lot of information and details to absorb. I think the key is to give yourself enough time to read, review and especially take practice exams. The practice exams help identify areas of weakness and always give you a taste of what the real exam is like. In the early stages of my studying, I would take one exam per week and review each and every answer, even the ones I got right. It's important to understand not only the ones you got wrong, but confirm and reinforce the ones you got right to ensure your understanding is clear.
In the final stages of my study program, I would keep my PMBOK handy and frequently flip between dog ears I'd made. Annex 1 of the PMBOK is especially helpful, and I keep a bookmark there to this day.
I also took a practice exam (~3 hours actual effort per day) for every day leading up to the exam and ending off with focus on the formula questions. The final night, I actually did not do a practice exam. Instead, I studied Annex 1 and the cheat sheets for the formulas. I've never had a good memory when it comes to formulas, so I found these very helpful; I basically loaded my memory up the night before the exam.
Patrick Gauthier, PMP