Student Profile: Ahmed Mandour, PMP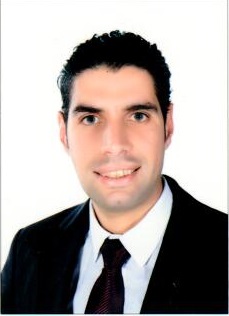 My Name's Ahmed Mandour, I am 34 Years Old, Electrical Engineer with 12 years Experience, 8 years Out of 12 . In Project management Field (Project Control Section). I have Passed PMP Exam In October 2015.
Company Scope Of Work : (SUBSTATIONS & Overhead Transmission lines ) Networks .


During My Studies The first thing that I studied was
PMBOK Guide 5th Edition.( Reading It Carefully and Summarize The graphs/Each Chapter which will help you to Compromise all Processes), adding for that Page 61 On PMBOK (Which describe all processes.
Endwell PMP Exam prep (Which is highly recommended to look at it before taking the Exam).
Prepare Your Flash card Including (Definitions, Tools & Techniques)
For Exam Preparation:-
PM Exam Simulator (I Have solved all Exams and understanding The terminology Of Answering all questions.
Rita Exam Simulator (another source of questions and different methodology of dealing with the Exam).
For Any Exam You have to know the Justification For all answers, Whether it's right or wrong.
Once Your Exam Score Will be More Than 90% Two times (One week time period between first & Second One) , That's mean you are ready to schedule your Exam.
During Last Three Days:-
You have to Revise your Flash Card Summarizing Definitions ,Tools & Techniques
During Last Two Days:-
You Can take an Exam In order to Confirm Your Knowledge.
During Last Day:-
Sleep Early, Enjoy with your day (Food & Beverages)/ No Studies For that day.
Exam Day:-
Go Early To Pearson VUE
Look at The location Before entering to the exam.
During Exam:-
1st 15 minutes Make Brain dump For all knowledge ( Earned Value Equations, Tools & Techniques)
Start Your Exam, and Before answering you have to read Carefully the question with all answers.
Try To eliminate Two answers out of Four answers.
Then Read It Again and Select One.
Time Duration / Each Question = 1 Minutes & 20 Seconds.
Don't leave any question without answers but you can choose an answer and mark this question and move to the next, then you can back again to that one you have marked.
Finally, I wish good luck for any one would like to Schedule His Exam, and I am ready to help as a volunteer work.
Regards,
Ahmed Mandour