Student Profile: Derek Walsh, PMP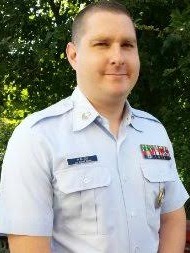 My name is Derek Walsh and I reside in Washington DC. I am an enlisted member in the United States Coast Guard and I am 28 years old. My main job is to deal with USCG's Arms, Ammunition, and Explosives. A majority of my project management experience is a direct result from new requirements to USCG ordnance programs that I was in charge of implementing. I recently acquired my PMP and soon I will be starting my CSM course. I exit the military in July 2016 and look forward to using my skills in the private sector.
I highly recommend going through all of the podcasts when you first begin studying. The podcasts gave me a baseline on what the PMBOK guide says about project management. This is important because the test is on what the PMBOK guide would do and not what you would do. Upon completion of this, I used the test simulator. After each test, I would review each answer I got wrong by going directly to the PMBOK guide reference given to me from the simulator.
For my last three days, I worked on my data dump. I used Table 3-1 and the Prep-Cast formula cheat sheet. Without this, I do not feel I would have passed. It was well worth the $30. Every spare moment I had, I would work on my data dump. The 15 minutes on the day of the test go fast so having this memorized helps a lot. Good luck!
Derek Walsh, PMP