Student Profile: Jerome Francis, PMP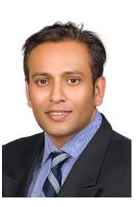 My name is Jerome Francis. I have been in the Facilities Management industry for the past 20 years. I am currently working in Changi Airport Group (S) Pte Ltd which operates Change Airport's 4 terminals.
I was leading FM teams in Changi Airport that oversees the maintenance operations in the terminal buildings for the past 20 years. Implemented changes in the procurement contracting model that includes bundling and reverse auction models to reap cost and efficiency benefits for the company (ranging from 20% to 40% cost savings per annum).
In 2012, one of the projects that I played a key role was the SWIFT (or Service Workforce Instant Feedback Transformation) which was a winner of the CCI-ICON initiative awarded by Prime Minister's Office..
FM contracts leveraged on technology to measure, analyze and reward service partners for their performance in real time terms. The project resulted in 2 technology initiatives, i.e. the Instant Feedback System (IFS) and the e-Inspection. The IFS implementation was successfully implemented in key washrooms > 300 nos. at Changi Airport and was subsequently rolled out to various touch points in Changi Airport, namely the ICA counters, Retail and F&B outlets including Dammam Airport in Saudi Arabia.
Currently, I am working on the next phase of transformation in Changi Airport's FM procurement by exploring robotic, ground sensors and predictive analytics that will automate processes that service partners find a challenge in sourcing for the relevant manpower and to redesign the holistic approach to FM which will reap benefits to automation, bring about economies of scale, ensure sustainability in FM operations and to put in place a performance based contract through clear contracting scope and requirements.
In my opinion, students should PLAN their approach to PMP certification with an eyeball on the timeline. Adopt both listening to the podcast (by Cornelius) and reading of the PMBOK and give yourself at least 7 to 8 weeks to complete the revision.
In the last 3 days, I attempted at least 1 mock PMP exam and this added to about a total of 4 mock PMP exams to my total study programme. Most importantly, don't panic as worrying does not help but only undermines your confidence level. Oh yup, made a trip to the test centre to familiarize myself on the time needed to reach the test centre from my home and know exactly where the test room was located.
Jerome Francis, PMP