Student Profile: Chris Preziotti, PMP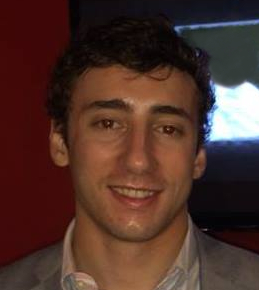 I'm a 27-year-old Principal Consultant for an Oracle consulting firm based out of Atlanta, and I passed my PMP exam this past September on my first try after two months of dedicated study. Having worked in a project-based, consulting environment for over five years, I started my PMP certification journey already familiar with the project lifecycle and its many processes; however, at the time I took the exam, I had never actually held a role as a project manager.
I overcame the lack of true project management experience and passed the exam by leveraging my PMP studies and experience as senior project team member.
My recommendation for PMP aspirants during their first week of preparation is simple: listen to the PM PrepCast. The PM PrepCast is great way to ease yourself into PMP study and can be listened to relatively passively while on your daily commute. There's nothing more imposing and demotivating than a stack of 200+-page PMP prep books on your first week of study, so skip the books at first and simply familiarize yourself with the PMP test and its content via the PrepCast.
My study routine for the weekend before the exam (I scheduled mine on a Monday morning) had two parts: review and relax. I spent the last couple days, up until the day before the exam, reviewing all of my notes, which were taken from Rita Mulcahy's PMP Exam Prep book. I also flipped through Rita Mulcahy's Hot Topics Flashcards a few times to keep the terminology and processes fresh in mind. (Note: Rita's PMP Exam Prep book and Hot Topics Flashcards were the only study material I used, outside of the PrepCast and various sources of test questions... I didn't even read the PMBOK.) The day before the exam, I put down my study material and just relaxed. No reason to cram and stress yourself out the day before the exam. At this point, you should be confident in your preparation and just focus on getting a good night's rest.
To all PMP aspirants, best of luck in your preparation, and I hope this helped!
Chris Preziotti, PMP