Student Profile: Erik M. Jacob, PMP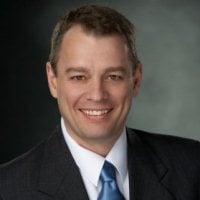 I currently live and work in Charlotte, NC.
PMP certification had been a goal of mine long ago but I never seemed to have the time to properly pursue it. After hearing a interview about leadership and PMPs I started to get serious. First I thought "I'll just read the PMBOK, this what the test all about right?" I felt overwhelmed and frustrated.
I heard an interview on the PM Podcast, with Dan Ryan and I signed up right away.
For me the most difficult part was just understanding the PMI's framework. How does all this tie together? My exam coach assisted me greatly in understanding this. Helping me know what I needed to know for the exam verses reading PMBOK v5 was also a huge win for me.
My coach Dan, was exceptional. He pushed me to move fast. He showed me how to learn and understand the concepts rather than memorizing all the many moving parts. He also explained why this was important as well. I feel that for me the coaching was just that, coaching. This kept me on the right path to PMP success!
To those studying for the PMP exam I would recommend two things: 1. Have a coach to objectively evaluate your readiness to take the exam. 2. Take practice exams and then more practice exams followed by even more.
Erik M. Jacob, PMP