Student Profile: Danusha Sanchez, PMP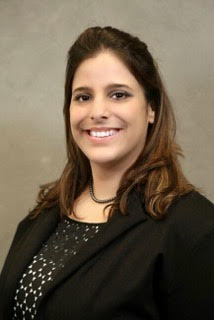 I am a working PM in healthcare IT running implementation, migration, and optimization projects of electronic Medical Record HW and SW. I have a Masters in Managing Information Systems with a concentration in Health Informations.
The first thing I read was the PMBOK which basically ended after chapter 1. At that time I purchased "How to Pass your PMP on your First Time" and read this book hand in hand with the PMBOK each day. At the end of my studying two weeks before my exam I took practice tests with HeadFirst, Velociteach, and other resources. I was getting great scores (not timed) so I thought I was ready. I kept looking online and in book stores for more exams and would take them until finally I came across the PMP Exam Simulator and failed on my first full length test.
At the time I thought it might be a fluke since I've passed so many other test from other resources. So I went to sit for the exam thinking I was ready ironically I did not "pass the PMP on [my] first time".
So for the second time around, I focused on taking tests starting with only 10 questions a time in the PMP Simulator. Once I got 9/10 correct then I would continue to 20 questions, 30, 40, 50, etc. During my second time around, I also purchased Rita McCoy's book and used this to read the chapters for the topics I would get wrong in the PMP Exam Simulator to get another perspective for the exam explanations for the questions and topics I got wrong.
My recommendation to other students is to first have signed up for the PMP PrepCast emails. They VERY VERY clearly give you step by step guide of keeping your mind in the game. I personally took tests up until 2 days before the exam. However, the last week should be focused on time management in a stressful scenario and not so much on learning the content. I personally went to the Library, B&N, Panera or a quieter Starbucks and took the exam under pressure with bio breaks and food breaks before and during as I planned to do during the exam. The day before the exam, in the morning I launched PMP Exam Simulator and did sets of 5-10 questions under no pressure or stress to manage my nerves and then the rest of the day I RELAXED. I would recommend to take off of work the day before and relax with something that makes you focus on that item for hours or is hands-on so you forget about the upcoming exam Examples would include playing video games, working on arts and craft project, painting, etc.
Danusha Sanchez, PMP