Student Profile: Dina Pejcinovic, PMP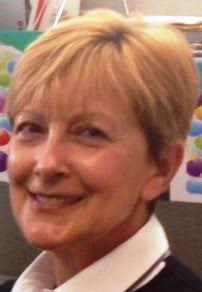 I currently live in Melbourne, Australia, and this is where I have been for the past 15 years.
I work as IT Project Specialist with a fantastic team of people across multiple initiatives. I absolutely enjoy daily interaction with onshore and offshore project teams, and greatly value our long-term working relationship based on mutual respect for each other, trust to deliver and understanding of each others' similarities and differences.
On my journey to PMP certification, I started with PMBOK Guide and PMI-PMP/CAPM Certification Preparation Workshop.
However, I am sure that my passing of the exam would not have happened had I not purchased the online questions and formula study guide from OSP International. Those two were my bible for almost three months and I studied from them diligently on daily basis. Number and diversity of questions, plus detailed explanations for each answer, helped me with my learning and getting the full understanding of what is awaiting for me at the exam.
I have mostly used quizzes, as that allowed me to do questions any time I had some spare time without need to set up big chunks of time for tests. I also loved the preparation/exam tips sent via newsletter, plus the stories shared by other PMP students.
I am now the strong advocate for OSP International, specially your online training tools. It helped me test my knowledge along the way, follow progress over time, and allowed me to approach the PMP exam with confidence.
I passed my PMP exam on 17 June 2015 on my first try.
My recommendation is to have study plan in place to start with, and stick to it. Give yourself sufficient time to study and prepare for the exam and, please, do not be disappointed if there are any setbacks along the way.
In the last week prior to exam all pieces should fall into place. You have studied hard, and you should feel ready and confident to take the exam. I continued with the online tests, and it does not come as a surprise that the results were in the top percent range.
Huge thank you to OSP International for tips, follow ups and great support on the fantastic journey to becoming a PMP.
Dina Pejcinovic, PMP