Student Profile: Krishan Kakar, PMP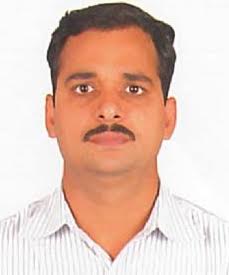 A result oriented energy sector professional, leading with exemplary skill in building team spirit, motivating and incorporating knowledge sharing culture. Working with power industry since 20 years' gather experience in O&M, project management and contract management.
Presently working as Head Of Engineering with Alstom Power at Dubai
I would like share the strategy which I followed for preparing;
1. I read PMP book + Rita + Andy Crow
2. Mug- up 47 process of project management. There are some tip to remember this example for knowledge areas: In School The Calculus Quiz Has Created Really Poor Score = Integration Scope Time Cost Quality HR Communication Risk Procurement Stakeholder
3. Mug-up the formula EVM, NPV, Purchase
Focus on:
· Mug-up the ITTO of Initiation and closing because they are only 4 process and covers 20% mark.
· Prepare Initiation, Execution, M&C and Closing well. They all together cover up +70% marks
· HR execution process Acquire team, Develop team and manage team.
· In planning Risk management, Scope, time and quality
Finally take online mock test and make sure you score above 70% in these test. I took 07 online mock tests with PM exam simulator.
I passed my PMP in second attempt. In first attempt I prepared well but didn't appear any mock test. In second attempt prepared like before with focus on understanding the concept. Then appeared 7 mock tests at PM precast. My score was between 75 to 82 in all tests. I cleared PMP with all modules scored moderate. PM PrepCast is best to judge your preparedness.
Krishan Kakar, PMP