Student Profile: Sarah Counnas, PMP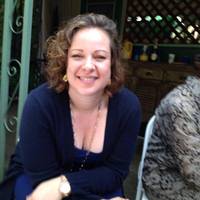 I am originally from Denver, CO, I moved to Los Angeles in 2000 after finishing my BA in International Affairs/Japanese from the University of Colorado at Boulder. I did Sales & Marketing (including running lots of projects/events!) for 6 years at a 3D Animation software company.
I have been working as a Project Manager in different capacities for most of my life (starting with planning the Senior Prom in Highschool!) but I wanted to formalize my knowledge and receive the PMP Certification that goes along with it.
It has been great to get to apply my PMP training to my current role!
Learning all the material was the most difficult part of your PMP studies! Though all the concepts were somewhat familiar, it was a challenge to thoroughly understand them well enough to answer all types of questions. There was a lot of memorization needed and more material than I could ever get to! For example, I knew all 47 processes but I couldn't get to all the ITTOs - there were just too many to memorize! I also found the formulas tough so I spent a lot of time practicing, memorizing and finally getting comfortable answering questions using the right formula (those EAC and TCPI questions are tricky!).
I hadn't taken a big standardized exam like this in a really long time and I had a lot of anxiety around it. When I saw an offer for a free session with a PMP Coach through PM PrepCast, I jumped at the opportunity to talk to a seasoned professional who could help me get on track. In our first meeting, it was clear that I was not on the right track to pass the exam and that coaching would get me there.
My coach was tough but I honestly don't think I would have passed without him! He quickly developed a study/testing plan that got me motivated to learn all the material (which I would have probably procrastinated on my own), urged me to sign up for the actual exam when I was ready and provided me with tons of good tips & tricks that helped me along the way. It was really helpful for me to have a plan and have someone to report scores to and talk through areas I was struggling with. He was super responsive and I felt like I really had a partner in the whole process. It was great!
My coach understood my needs. We were able to modify my PMP prep based on my current work schedule and he helped me work through some of the areas I kept getting stuck on. For example, I kept struggling with the difference between some of the inputs and he spent time explaining it and sending me supporting material to read about it which was a big help.
I would recommend coaching to others. Coaching worked really well for me and I would recommend it for anyone who is unsure about how to cross the finish line. There is a lot of material to get through so having expert guidance is invaluable (kindof like using Expert Judgement in the processes!!). It's a great way to get a tailored program that works for your schedule and learning methods so that you can succeed.
My #1 recommendation for those studying for the exam is do LOTS of practice questions! My coach set the goal of having me do 1000 practice questions before taking the exam, which for me meant 4 full practice exams and lots of 50-100 question quizzes. The questions in the PMPrepcast were great and pretty similar to the ones in the actual exam. I also followed the advice in one of Cornelius' videos of using some of my tutorial time before the exam to do a full "brain dump", which was helpful as well.