Student Profile: Vicente Farina, PMP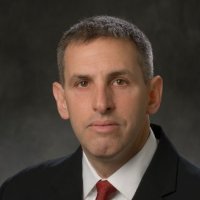 I am a Senior Manager for BESLER Consulting in the healthcare industry primarily working with and assisting hospital healthcare systems and large physician practices with short and long term revenue enhancing projects. I obtained my undergraduate (BA) and graduate (MBA) from Rutgers University. My hobbies include playing, coaching and training youth soccer.
The first 3 things that I recommend that other students should look at are:
Students should identify another resource in addition to the PMBOK to enhance their studies. Use both resources in tandem.
Read through the Planning stage and make every effort to understand in which order each activity comes in.
Take the obvious formulas, charts, diagrams etc…and apply them to your current professional/personal situations. Plug in the numbers, draw the graphs using data that is relevant to you. Learn and understand what each represents/depicts. By personalizing each of them, I was really able to absorb and understand the concepts behind them.
If there is anything that surprised me during the last week of my PMP exam studies was about the Paralysis by analysis: I had read too much. I realized that my studies up to that point had truly prepared me for the exam so I stopped reading the materials. I tested myself with 2 practice exams and a few quizzes, reviewed the answers and noted some areas that stumped me. I knew that I was ready for the exam after my practice sessions.
The exam was not easy but I was comfortable answering the questions and taking educated guesses.