Student Profile: Robert Leon, PMP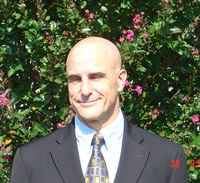 I possess a unique blend of process orientation and creativity and am always eager to take on the project that requires multinational, multidisciplinary coordination and is a new frontier in some form or another for everyone involved. The more impossible it seems, the more attractive it is to me. Currently, I am managing a project that should eventually put new (green) energy in West Africa that supports rural agricultural processors and overcomes the major challenge to previous solutions.
The very first thing that I studied on my journey to become a PMP was the PMP Prepcast.
Perhaps my only departure from Herr Fichtner's recommendations was that I did memorize the matrix of knowledge areas and process groups, as a general orientation guide. I reviewed that in my head on the day of the exam.