Student Profile: Syed Sajid Husain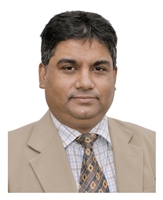 I am a Consultant - Financial Market and Program Management. I am an Electrical & Electronic Engineer (Bachelor of Science) and also an MBA with major in Finance. I reside in Perth, Australia.
The first thing that I studied on my journey to become a PMP was PMBOK5 and also PMP Study Guide from Rita. I then studied Prepcast. After completing Prepcast and completed all 9 exams from Simulator. I completed exam 8 and 9 before the day of the exam.
The only last minute I reviewed was all the formulas from the formula guide of Prepcast.