Student Profile: Pauline Reid, PMP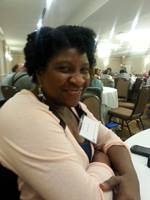 I've worked in the telecommunications industry for many years, and recently the energy sector, primarily in customer service. I have managed many projects over the years, the scope of which ranged from small to medium in size. Several years ago I completed my Master's Certificate in Project Management and have aspired since then to earning a PMP certification.
When I decided to get my PMP certification, I did a lot of research and participated in a classroom booth camp for 4 days. This was somewhat overwhelming and I felt I needed more help with the various formulas and concepts, so I purchased Andy Crowe's, PMP How to Pass on Your First Try: 4th Edition. This was extremely useful. I came across the Prep Cast website and based on the reviews I decided to sign up for the 3 months offer. I also had a 30% off coupon. This was the best decision I ever made. The site was well laid out and the tests were extremely helpful. If or when I had issues, their customer service was very responsive.
On the day before my test I did one final test on the Exam Simulator, with a focus in the areas I was having difficulties with. My score was in the desired range for me. I also reviewed some of the resources from the Andy Crowe's book, which left me very confident for the PMP exam the next day.
My recommendation for studying for the exam, manage your preparation as a project with timelines and making sure you are meeting those project deadlines! Practice making and memorizing your Brain Dump. PMP is achievable, however it requires both dedication and focus. Lastly, sign up for this excellent resource and use the Exam Simulator and often as possible.