Student Profile: Mark Lewis, PMP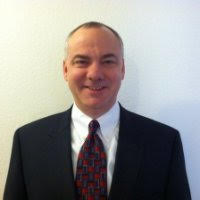 For the past 10 years I have been a senior project manager and department manager for a company that produces large scale separation equipment (centrifuges, belt presses, thickeners and screens)
. During my 10th year, I decided to earn the PMP credential and now recommend it for all of my direct reports.
I enjoy spending time with my wife and son, bible study, travel, hunting, fishing, flying (private pilot), boating and scuba (advanced open water).
The first thing that I read on my journey to become a PMP was Rita Mulcahy's latest edition study guide. It contains a lot of good information for project management, but more than what was needed for the exam. I recommend the following:
a. Buy the PM Prepcast and Simulator as a bundle.
b. Study each knowledge area one at a time by first reading the chapter in the study guide of your choice, then watch the corresponding PM Prepcast videos, then read the corresponding chapter in the PMBOK Guide. This really reinforced the concepts for me.
c. Read the PMBOK guide cover to cover a second time before using the simulator.
d. Memorize the 47 processes by repeatedly writing them on a sheet of paper until you can do it in 5 minutes without cheating.
e. Give yourself enough time to take all 9 tests in the simulator, allowing a day or two lag between each simulated test so you don't get burned out.
For my last minute review I carefully read the PMBOK one last time the day before taking the exam.